Finally started a new build thread for my chassis.
So my original
build thread
ended with the death of my cress by some piece of shit CRV.
My old chassis when I bought it in 08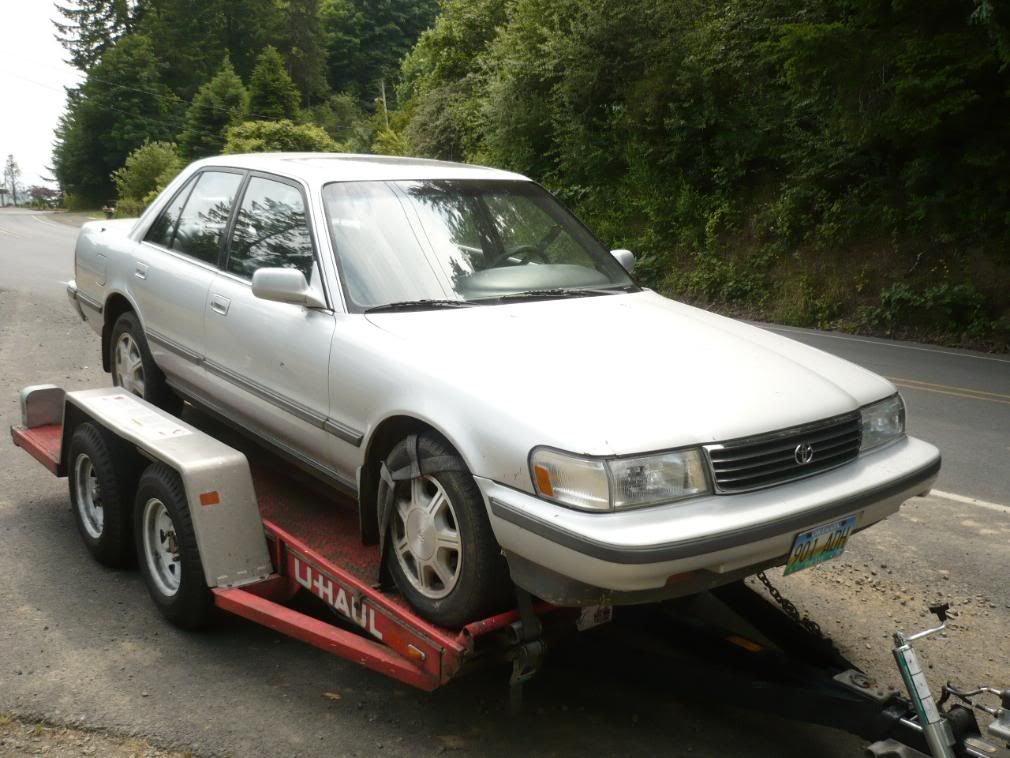 A pic just after the 1J swap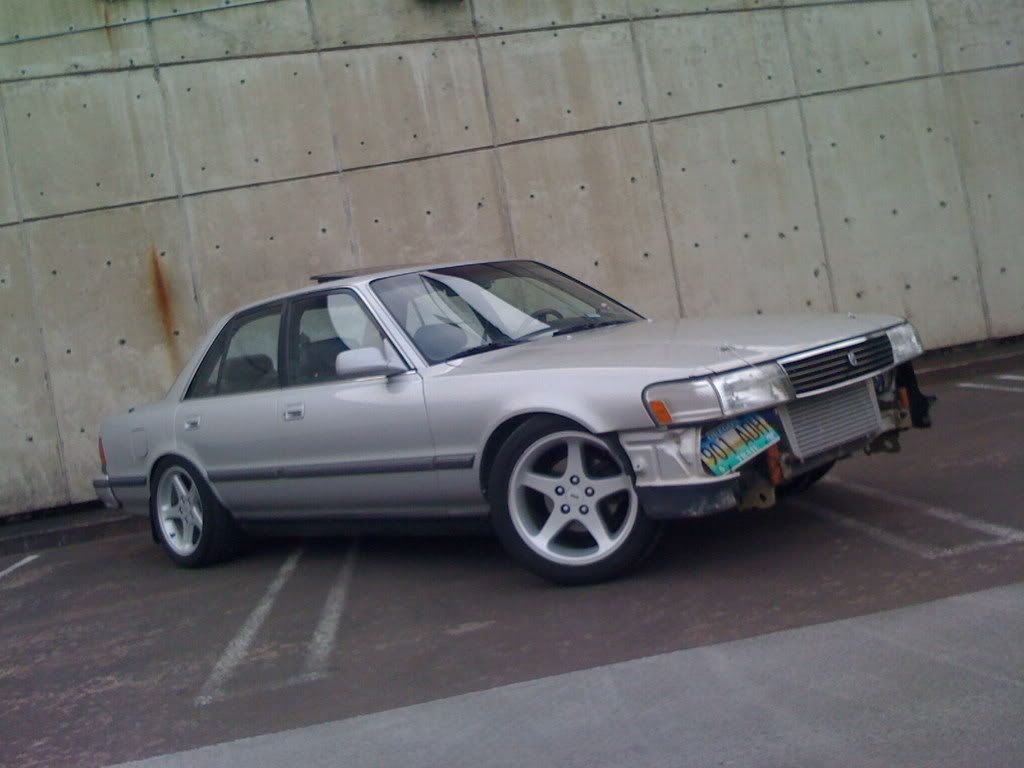 Then single turbo
That was with holset he351, SARD 540cc injectors, SARD FPR, and Apex'i SAFC II on 18psi
The car was low, made good power and had decent wheels
Then some stupid whore in a CRV decided it was her turn to go despite me coming down the road. So this happened.
So I picked up a new chassis last summer for 300.00 bucks. Even had a running 7m in it, drove it down from Bellevue WA all the way to Portland with no heat no interior. Damn thing was gutted.
I plan on competing in Evergreen Pro-Am this entire year, so with that in mind first thing was prep for cage. Here's a pic of our tow vehicle and trailer XM built.
Sound deadening removed and small interior bits removed.
more to come...