Car: White 1991 Toyota Cressida

Engine: (JDM) 1JZ-GTE 2.5L Stock Twin Turbos

Transmission: (JDM) R154 5 Speed Manual

Miles: Engine - ~61,000 Miles
Miles: Chassis - ~122,000 Miles

Exterior (7.5/10) : Super White II

Interior (8.5/10) : Gray Cloth, Custom Gray/Black dash with custom Black accents
Price: $4,000 **SOLD**
Name: Nick C.
Contact: (407)-716-4269
Location: Orlando, FL
I'm moving in mid November and will not be able to take my car with me. I really don't want to do this but I have no choice - it has to go. This particular car was bought new by my family in 91 and has stayed in the family since. I'm the third owner after my uncle and my grandfather and I have had this car for 6 years now. The car runs and drives great and have put about 5,000 miles on it since the swap. I drive it daily and don't any problems with it. There's no A/C and the valve stem seals could use to be changed. It smokes a bit at idle and on startup. I had plans to have A/C so it just needs a condenser, a fan, and one wire from the compressor housing to a body plug on the chassis. I've already had the a/c lines milled down at a machine shop for clearing the power steering bracket. Around $8K put into this car. Lots of new parts.
All parts listed below were installed brand new less than 5,000 miles ago. (unless specified "not new")

1JZ-GTE Engine Gaskets/Seals replaced:
Both cam seals

Front main seal

Rear main seal

Fuel Injector seals

Fuel Injector O-Rings

Valve Cover Gasket
s
Intake gaskets

Throttle gaskets

Oil Drain gaskets

Water Pipe gaskets

1JZ-GTE Driftmotion AFPR kit with Aeromotive AFPR

2JZ-GTE Denso Fuel Pump
1JZ-GTE Driftmotion Front Mount Large Intercooler 3" Core

1JZ-GTE Driftmotion Intercooler Piping

MKIII Toyota Supra Solid Engine Mounts

JZX90 Engine Brackets (flipped, not new)
2JZ-GTE Water Pump (Non Hydro)

2JZ-GTE Throttle Cable

1JZ-GTE/MX83 Custom Power Steering Line
1JZ-GTE Lightweight Power steering pulley
1JZ-GTE Lightweight Alternator pulley
1JZ-GTE Lightweight Fan Pulley

1JZ-GTE Serpentine Belt

1JZ-GTE Intake Kit + Air filter
1JZ-GTE/2JZ-GTE Timing Belt Tensioner

NGK BKR7e Spark plugs

1JZ-GTE Timing Belt

1JZ-GTE Thermostat
Radiator

Radiator Hoses
Mobil 1 10w-30 Pure Synthetic Oil
R154 Beech Performance Short throw shifter
R154 OEM Clutch

R154 OEM Pressure Plate

R154 Lightweight Flywheel

MKIII Toyota Supra Clutch and Brake pedal assemblies modded to fit and looks stock (not new)
TRD Toyota Shift Knob

Full Length S.S. Braided Clutch Line
Pilot/Throwout Bearing

1JZ-GTE ARP Flywheel bolts

R154 Clutch release hub washers and clips

R154 Marlin Crawler Polyurethane Socket


R154 Clutch Slave Cylinder
Redline MT-90 Transmission Fluid
JZX90 M/T ECU (not new, obviously)

1JZ/MX83 Conversion Harness service by Guy Smiley
Glowshift Boost/Vac Gauge

Custom Boost/Vac Gauge Mount in place of the dash clock
Battery Relocated to trunk (new battery as well)

"DUAL" Head Unit HD Radio, CD Player, AUX Input, USB Input (not new)
Two 10" Subs in a single enclosure (not new)
760W Pioneer MOSFET Amp (not new)
Most of the standard Cressida Features are fully operational (all except A/C and Cruise Control):
Power Seat Belts
Power Windows
Power Locks
Power Moonroof/Sunroof
Power Seats
Power Mirrors
Rear Window Defrost
Tilt/Telescopic Steering Wheel
CD Player (Aftermarket)
6 Speaker Stereo System (plus two 10" subs in the trunk)
Heater
Gray Cloth Interior
Power Steering
Stock Aluminum Alloy Wheels (good tread left)
All electronics are operational!
No Dash Cracks
No leaks
No rust
Black accented trim and vents
Cressida logo custom painted under E-Brake handle
Windows have black tint 18% all the way around
Fog lights (turn on automatically with the headlights)
Lower Valence bar doesn't sag after installing large FMIC, custom support bracket.
Car is in excellent condition and very clean. Complete sleeper.
Turbos pull strong!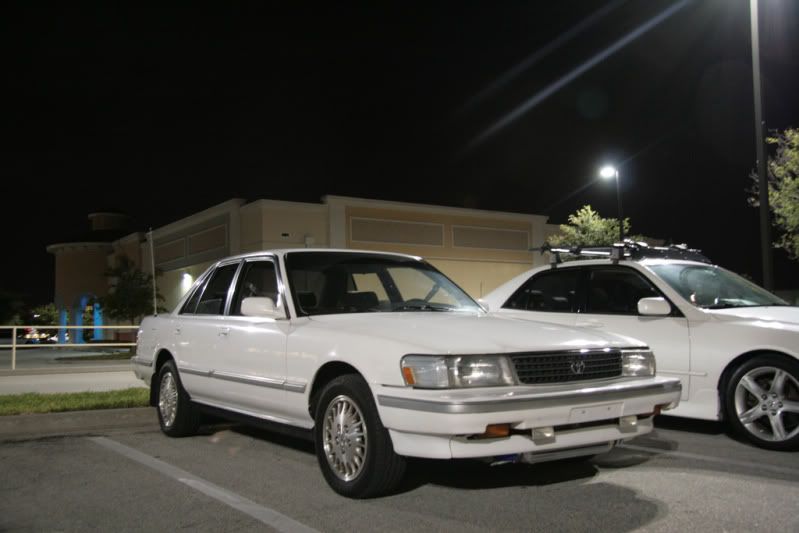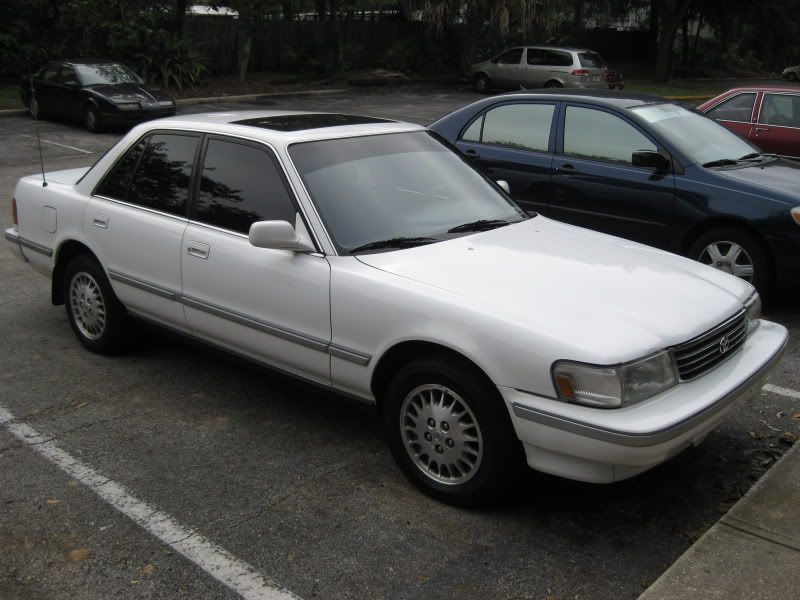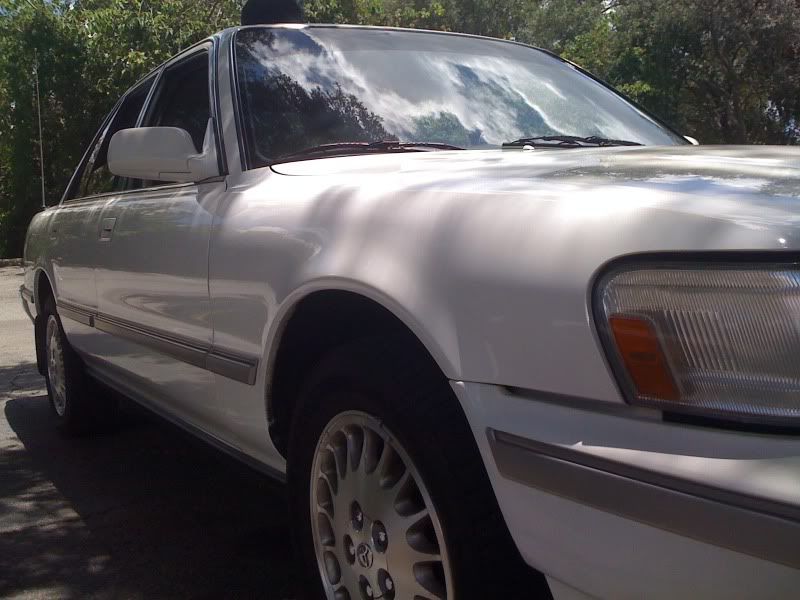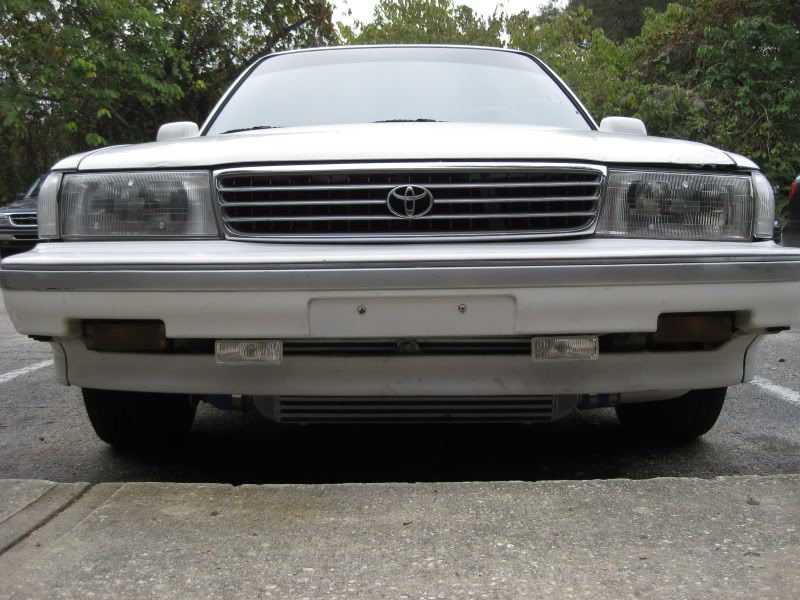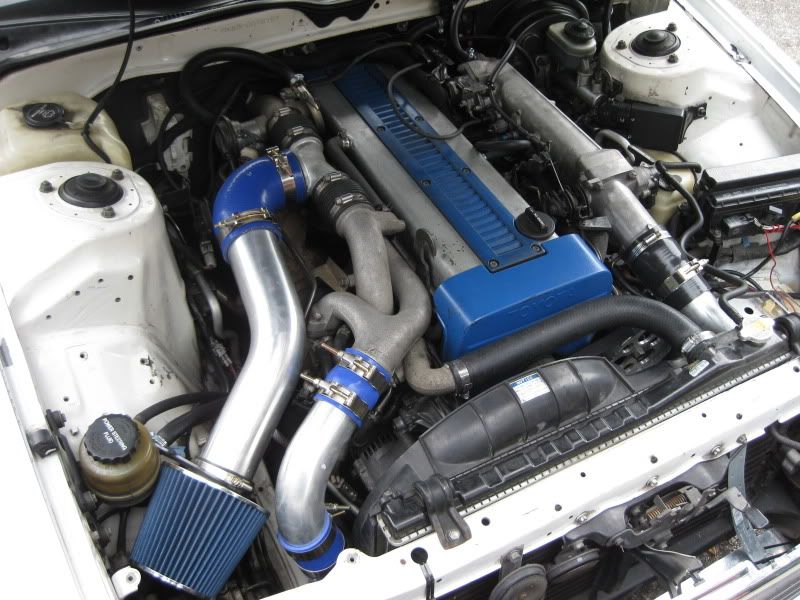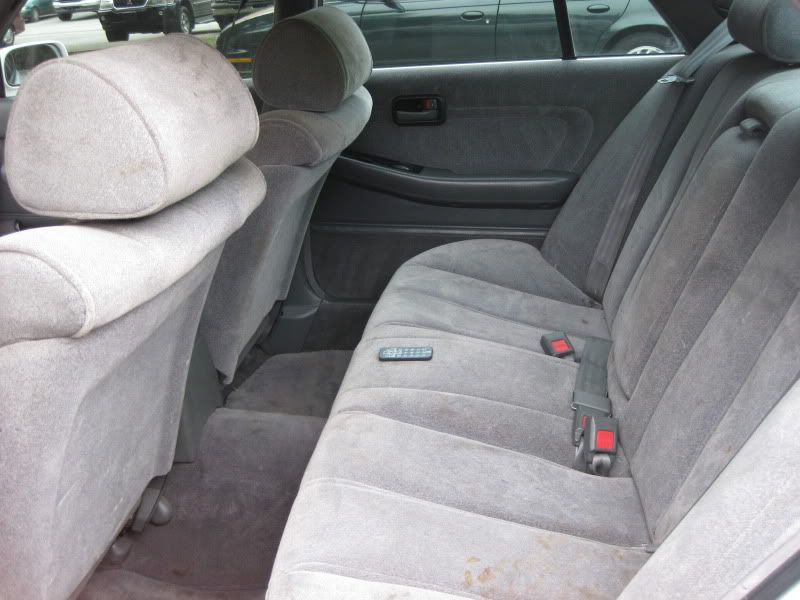 Thanks for looking. **SOLD**
-Nick