Wassssssssss UP
Thought i'd do a thread to keep track of my "progress" and so other people can see
I've had a skyline for a year, and i was starting to fall in love with the 4 door drift car look. I bought my skyline with no real intentions to drift it. then i sold my 240 drift car to drift skyline. Before i actually got to drift skyline i sold it and bought this jz81 that you are about to see.
This is a 1991 Jzx81 Cresta, with a mark 2 front end. So it doesn't quite line up, but its pretty good in my eyes.
Kei office front coilovers 12kg springs
Cusco rear coilovers 10kg springs
z33 front brakes
Racing gear tension rods
Flipside customs rear camber arms/toe arms
2-way diff
Delrin RUCA bushings
ORC super single
Yamaha factory front mount IC
ARC bov
Hippo Sleek side skirts/rear bumper
Destructo King front bumper
MOCAL oil cooler
Oil filter relocation
Cams (iirc HKS 264)
Mine's Intake
Mine's ECU with Greddy E-manage piggyback
Bride Brix passenger seat
NRG deep steering wheel /w QR
Omori water/oil temp & oil pressure gauges
Blitz Dual SBC
Blitz boost gauge
3" RSR downpipe
3" Dartesumi Exhaust /w magnflow 3" resonator welded in
I will post pictures of how it looked when i got it. You will see pictures of my jzx and pictures of my buddies gtr.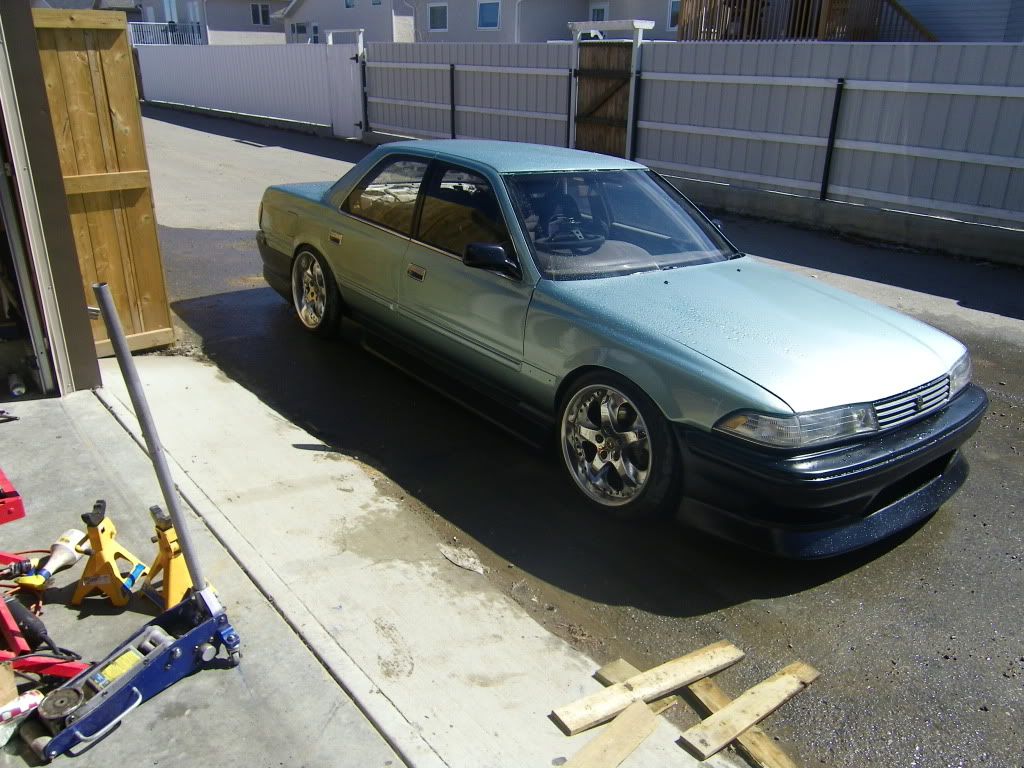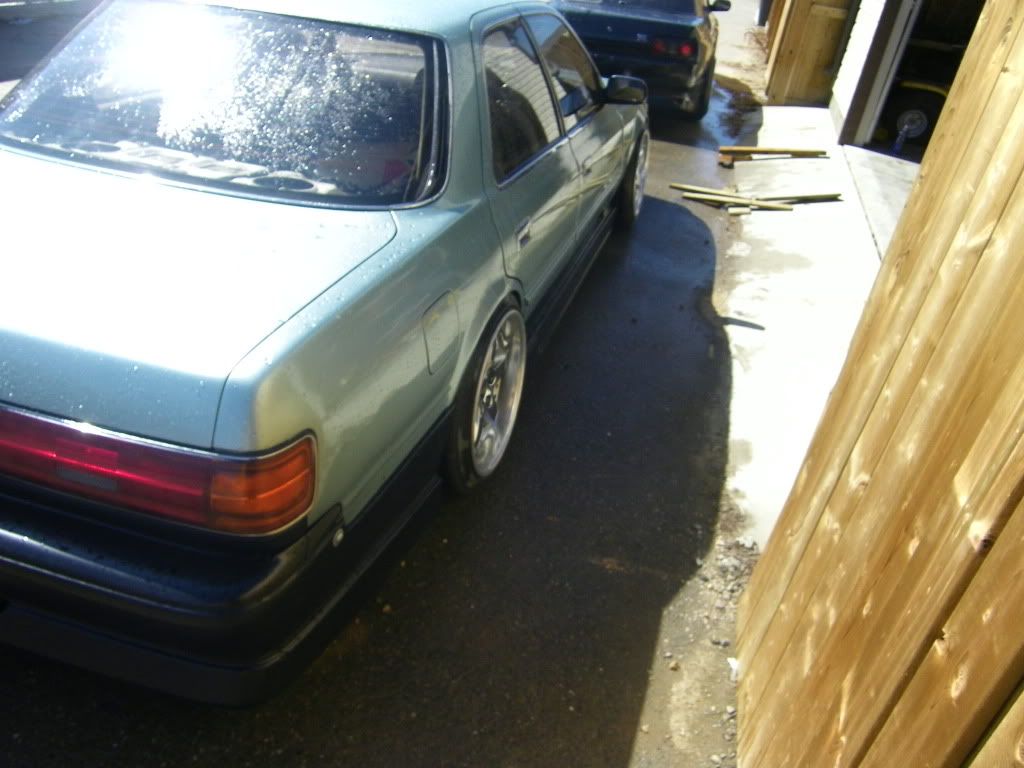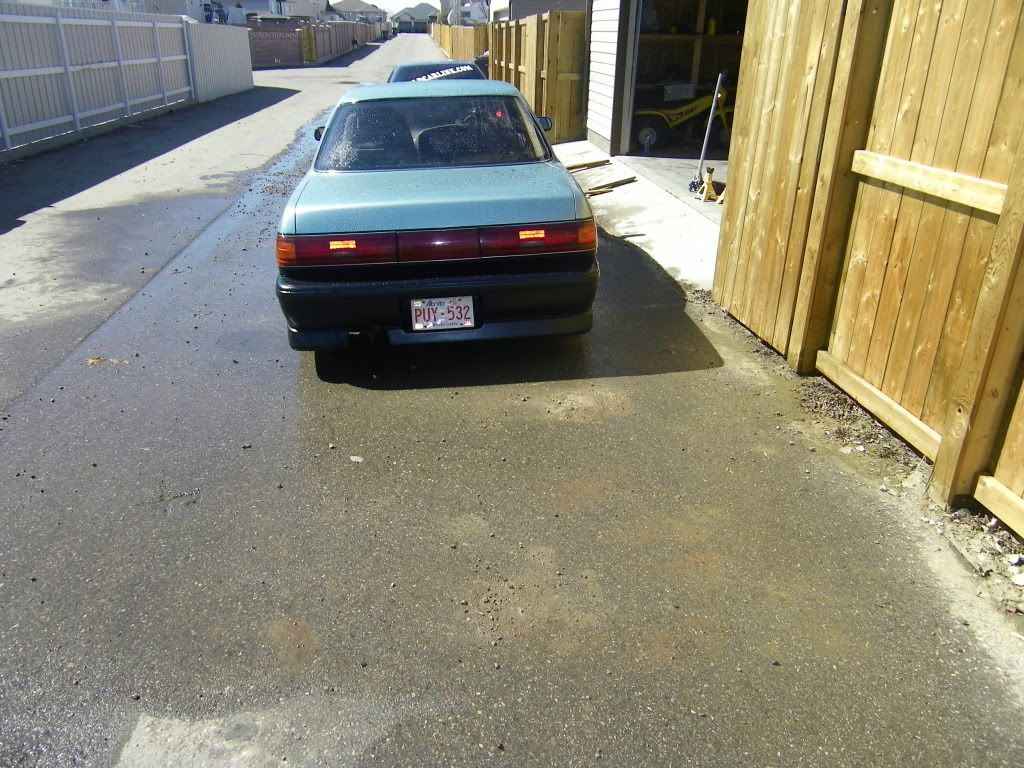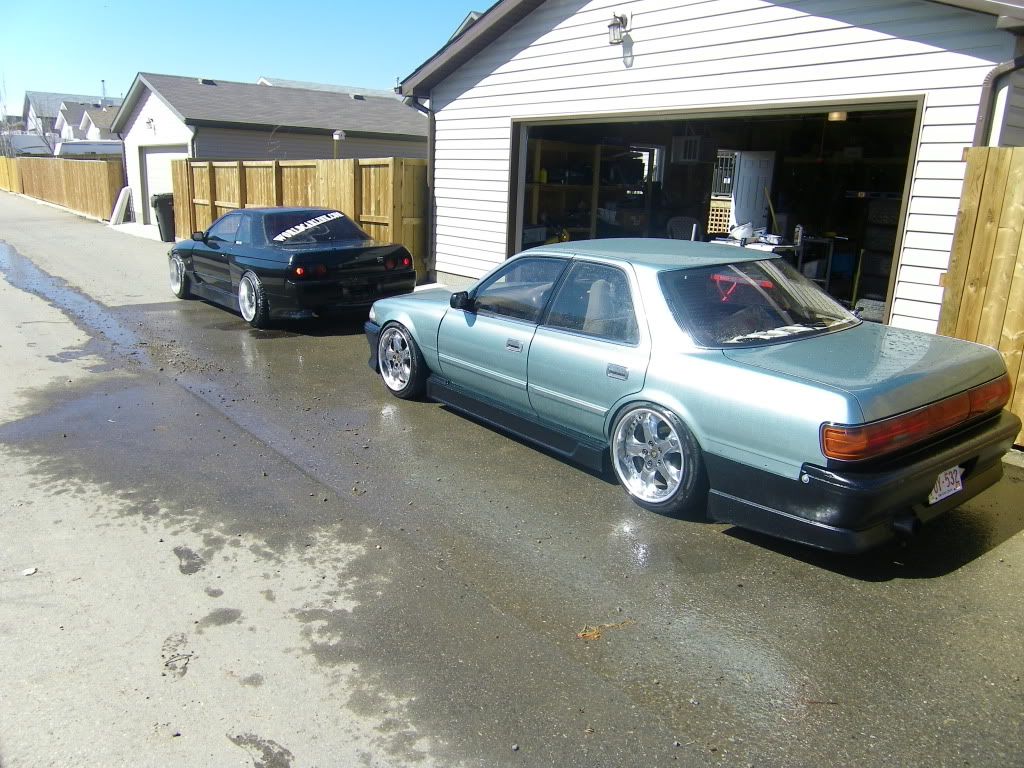 interior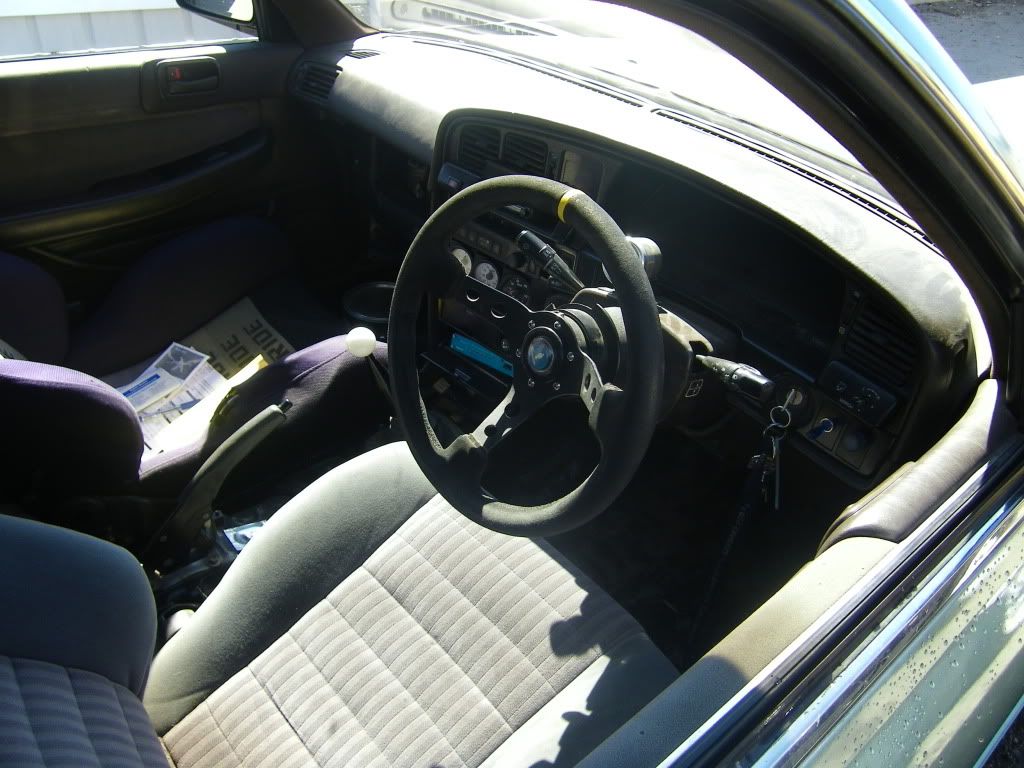 Engine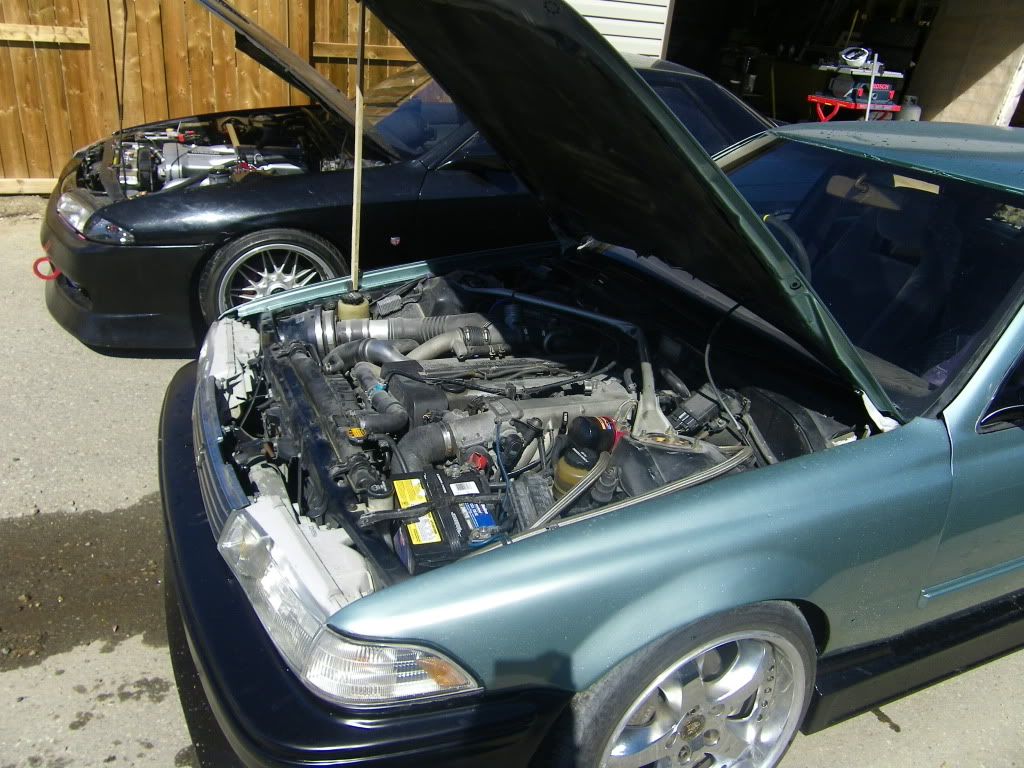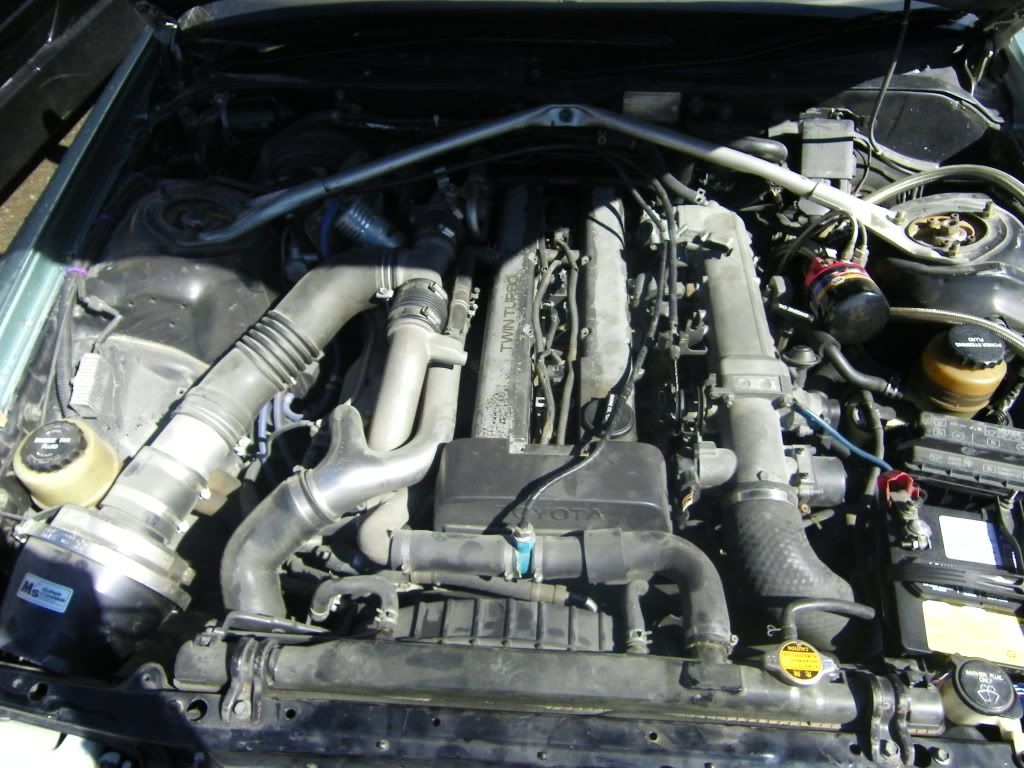 That is when i got it. I brought it home. did some work to it. Changed the oil, spark plugs, cleaned the filter.
I gotta change the release bearing. ordered one from toyota. The release bearing is noisy as hell. As you will notice the car is completely stripped. Things on top of my list are
-Locate full interior
-Install Stereo
-Paint body kit to match car
-Change diff fluid
Pictures of how it is now. Keep in mind this is my third day owning the car
Did all this work today.