UPDATE:
1.)
Get the 7M running and the car drivable
2.)
REMOVE
7M and fill with gun powder
3.) Buy 20 yards of detonator cord
4.) Light fuse
5.) Now the 7M has been put to good use
Well I picked this thing up Monday night for $380. It's an '89 Bloody Diarrhea Maroon on Maroon MX83 with just a hair over 150,000 miles. It ran, but really rough, and was structurally sound throughout. The guy was asking $500 and said the 'motor blew' about a month ago and the car had been sitting ever since. I obviously knew that around 150,000 miles the head gasket blows, so once I heard it run and a sweet smelling white cloud of smoke billowed out of the tail pipe, I knew it was only a minor fix. I used the "blown motor" story to my advantage and got the guy down to $380, which is a great deal.
The chassis was my main concern and it seems as if this car was never driven in a Michigan winter. Our roads get caked with salt and we also live in a region that gets a lot of mixed precipitation, so there's lots of slush and wet nasty stuff in the spring and fall. That mixed with lake effect snow absolutely destroys the underside of any car and surprisingly enough this thing is mint underneath.
Ascetically it also has minimal rust, with the only bad spot being the bottom corner of the driver's side quarter panel behind the rear tire, which is a rusted through slot about 6" x 1.5". Other than that and two surface rust spots at the top of the rear arches and a few cracks (down to the metal) in the paint and a few dings/dents the body is straight.
The interior is in great shape as well. Aside from all of the seats being torn/cracked everything else is in really good condition. The dash is perfect, power everything works, and the headliner is in great shape as well. It even has all 4 floor mats, owners' manual, spare, and even the jack, which all usually get lost along the way. The only thing missing is one of the wheels since the previous owner to the current one left it at the tire shop when it was getting a nail puncture repaired.
I was also fortunate enough to pick up everything that's needed for a manual swap 4th of July weekend out of a '91 MK3 Turbo. I got the clutch, tranny, driveshaft, diff, and oil cooler for a measly $150. I've already torn down both the tranny and diff and they are in immaculate condition. I'm planning on beefing up the tranny with billet shift forks and 1st gear thrust washer from Marlin Crawler so I know the bitch won't break. Hopefully I can get the parts within the next few weeks and get it back together and in the car so I can make the last few local events of the season and start to learn how to slide.
So what are my plans you may ask? Well my intentions of buying it in the first place were to:
1.) Have a second car so I can work on the Subaru and not have to rely on it being drivable every single day and
2.) Have a play/project car that I can do basically whatever the hell I want with since it was dirt cheap to get into.
With that being said what I have always wanted is a drift car. I have AWD and ~190hp of NA glory in the Subaru, which means that getting it to lose traction is quite a challenge. It either needs snow on the ground or it needs to be raining really hard until I can have some fun and slide around a bit. So now with this car I can cheaply make a fun, fast, and radically different RWD monster that no one will know what it is as it pulls away with a cloud of smoke behind it roasting the tires through 3rd gear. So anyway that's my ultimate goal/plan for the car and the tentative short term time-line I'm going to follow should be something like this:
1.) Get the 7M running and the car drivable
2.) Put in the semi-built R154 and diff and convert to manual
3.) Get rear sway bar, S14? Springs or cut stock ones, mod tie-rod connection for more angle and install seats/wheel
4.) Drift like a madman with AC & leather
Once it's driving and back in running order I'll begin to either build up a 2J or the suspension, but I haven't decided yet. I might even do paint/aero over the winter as well but who knows. It's all up in the air right now. I just want the damn thing to run, which should be tonight since I've been working on it every single night after work to tear it down and get at the head gasket. After that I'll start thinking about what is going to happen next. Anyway onto the pics (sorry for shitty phone quality):
Donor '91 MK3: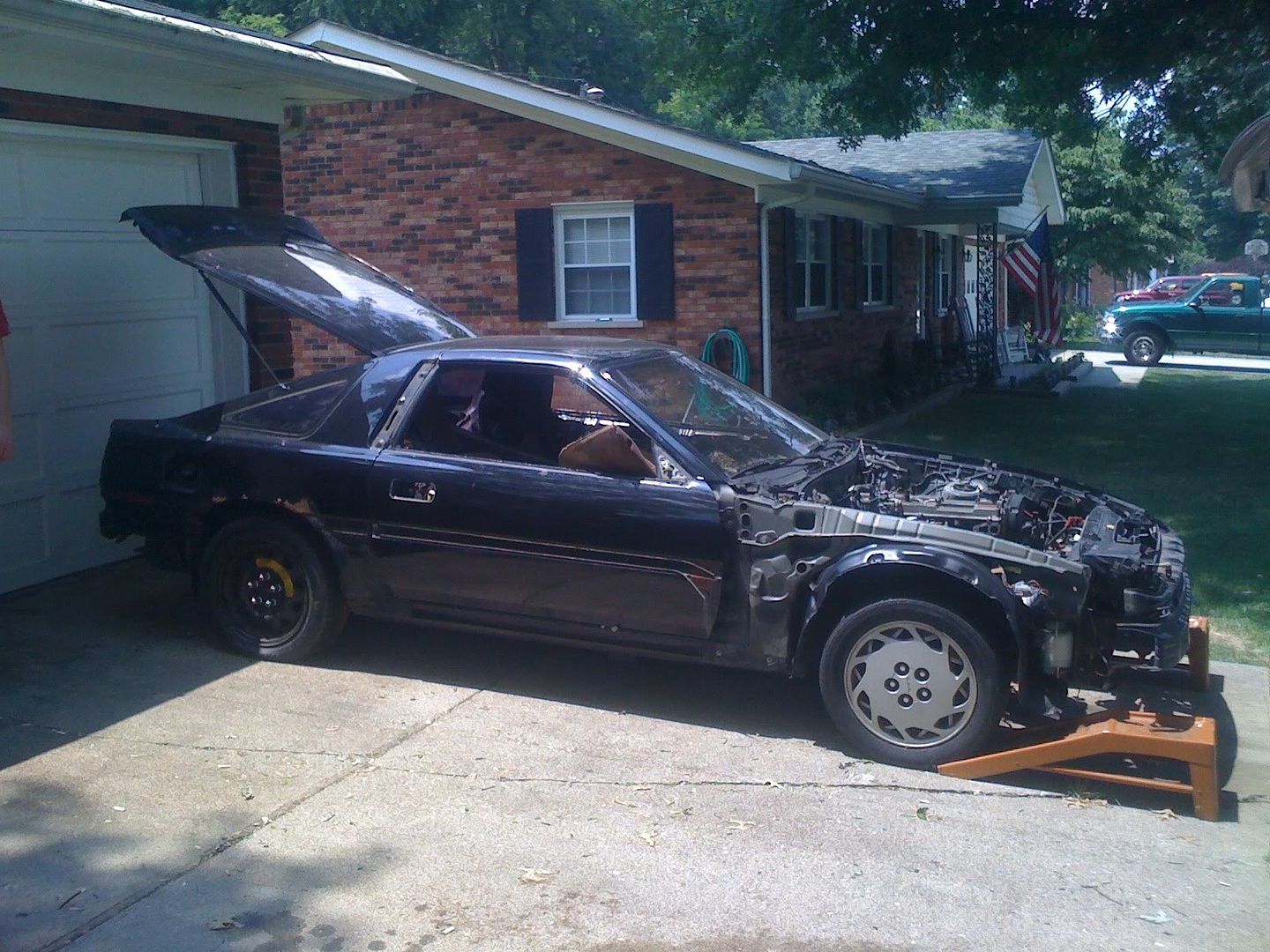 Everything seemed to be in good condition: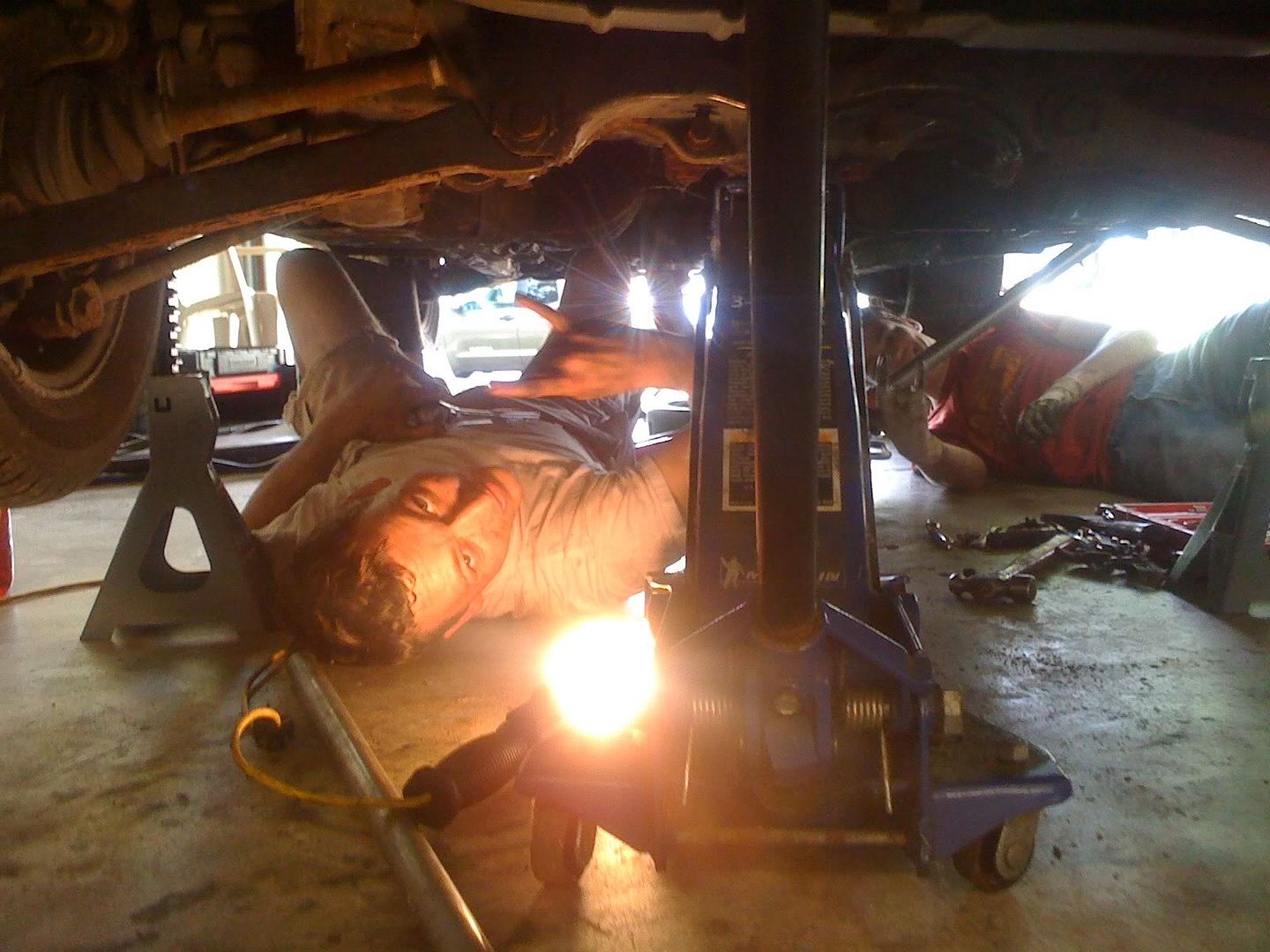 Giving the diff a "Massage & Pedicure":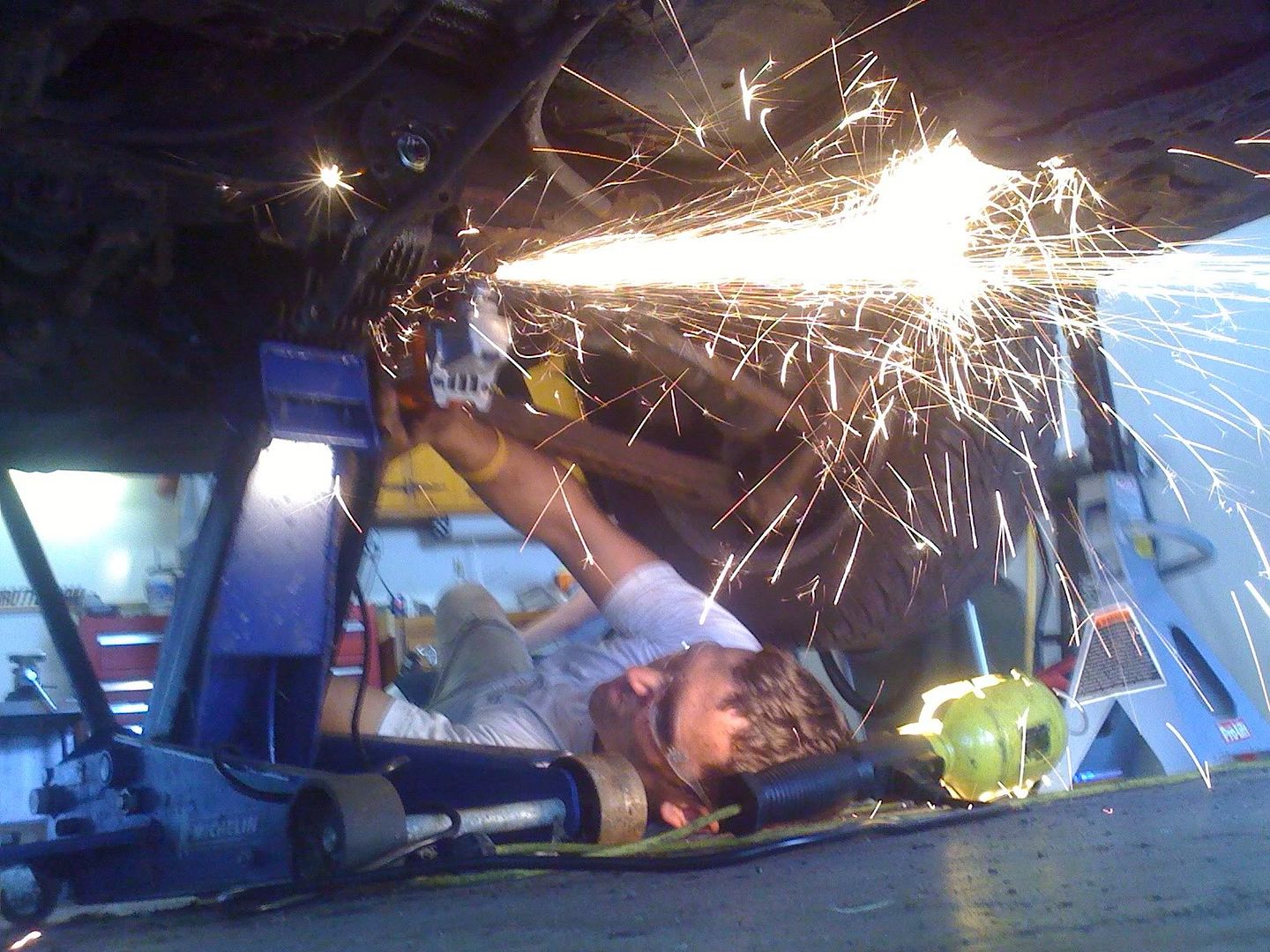 All the bullshit we could get out in 4 hours: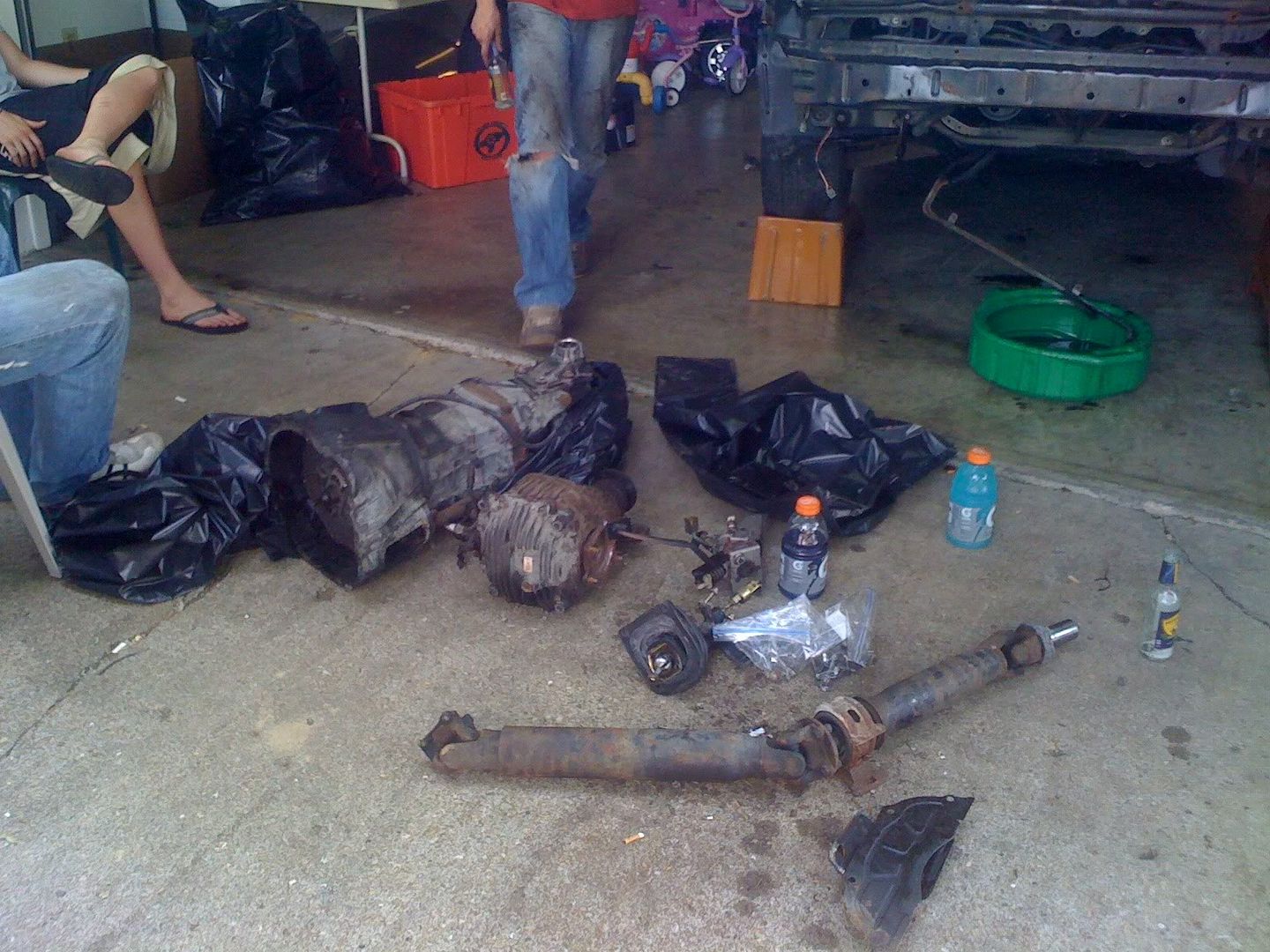 Got a free repair manual too:
Opened up the tranny & everything looks great: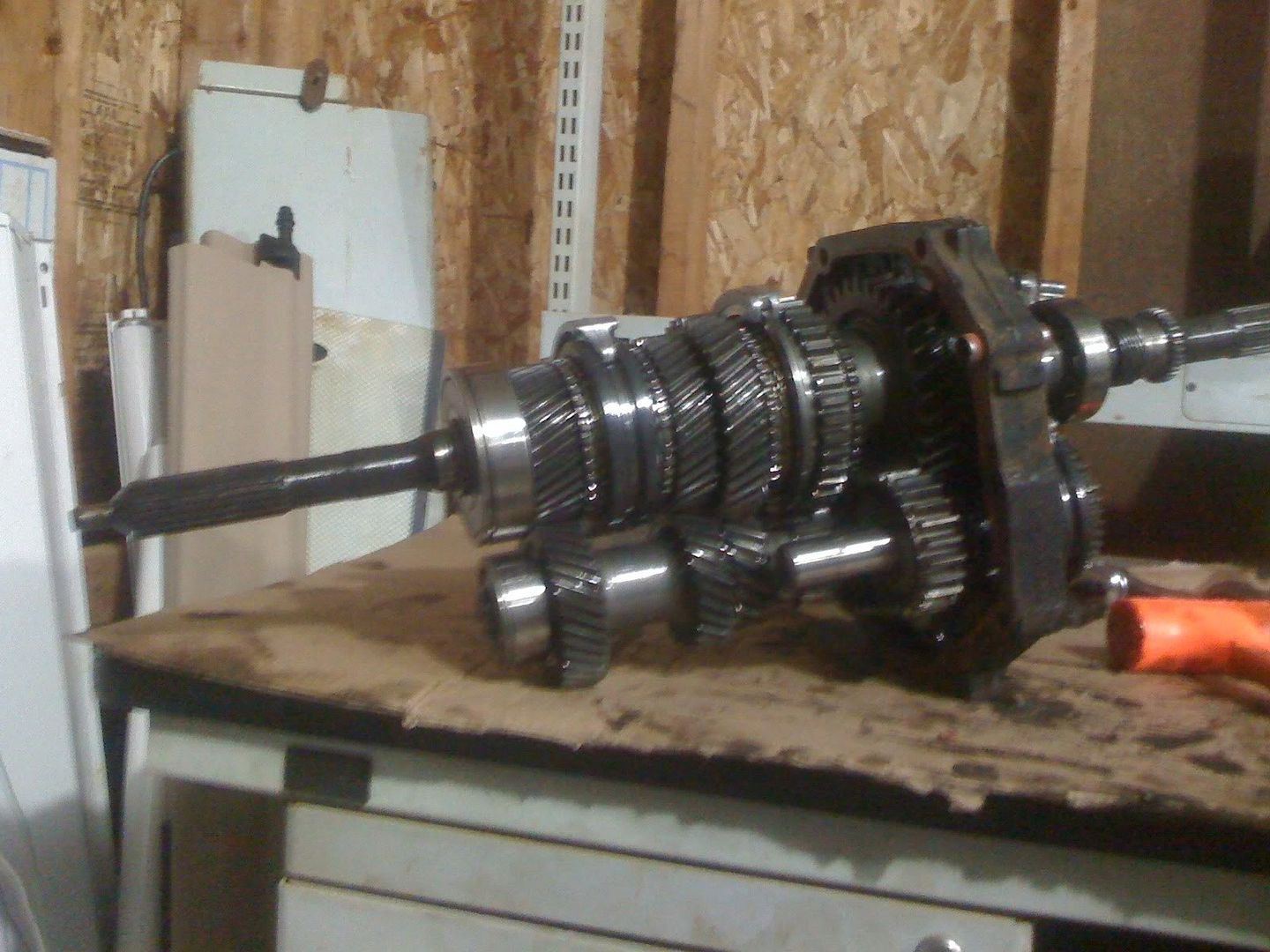 The shadiest repair shop in the hood of Grand Rapids, MI just so happened to have a Cressida out front for sale: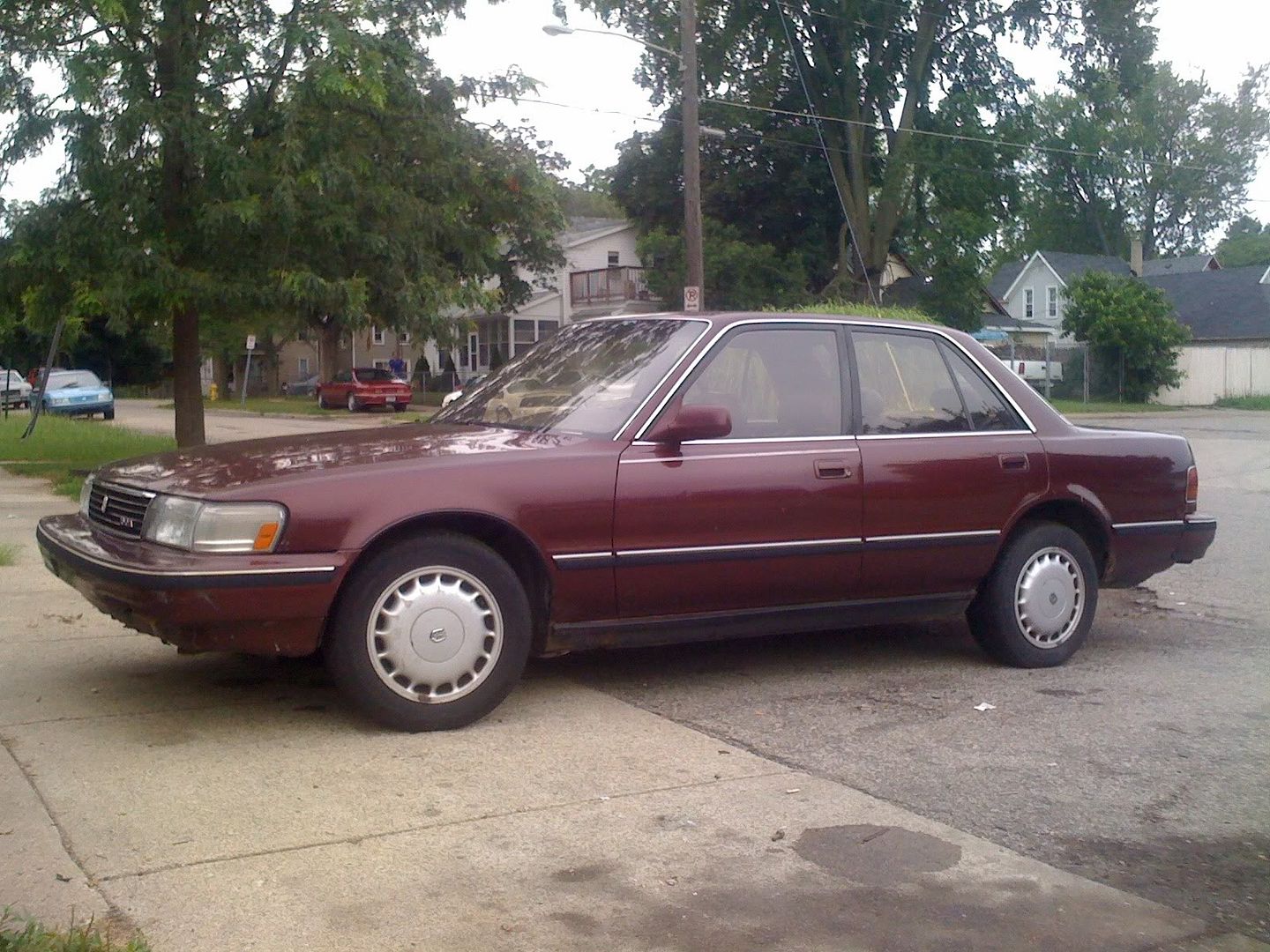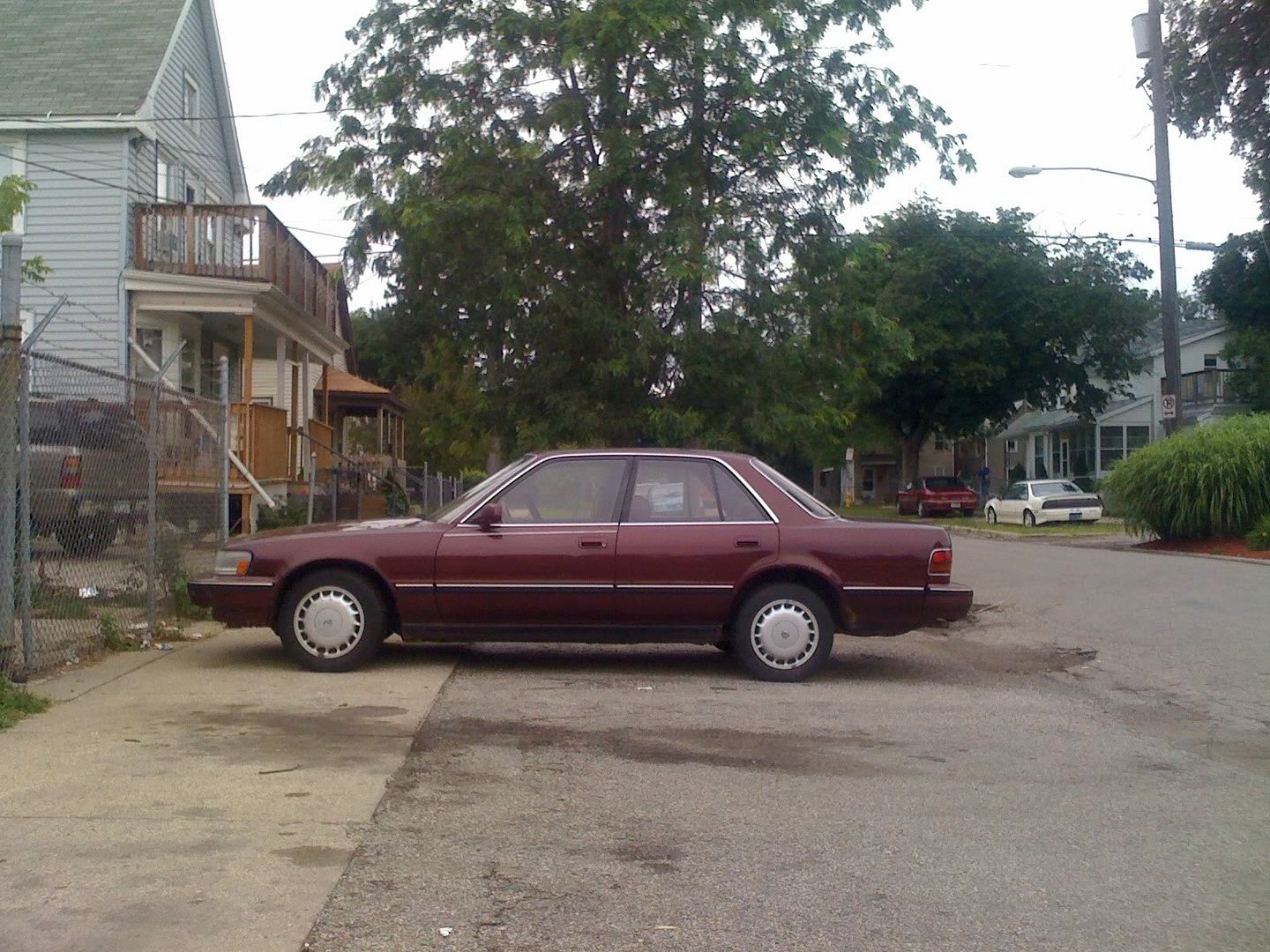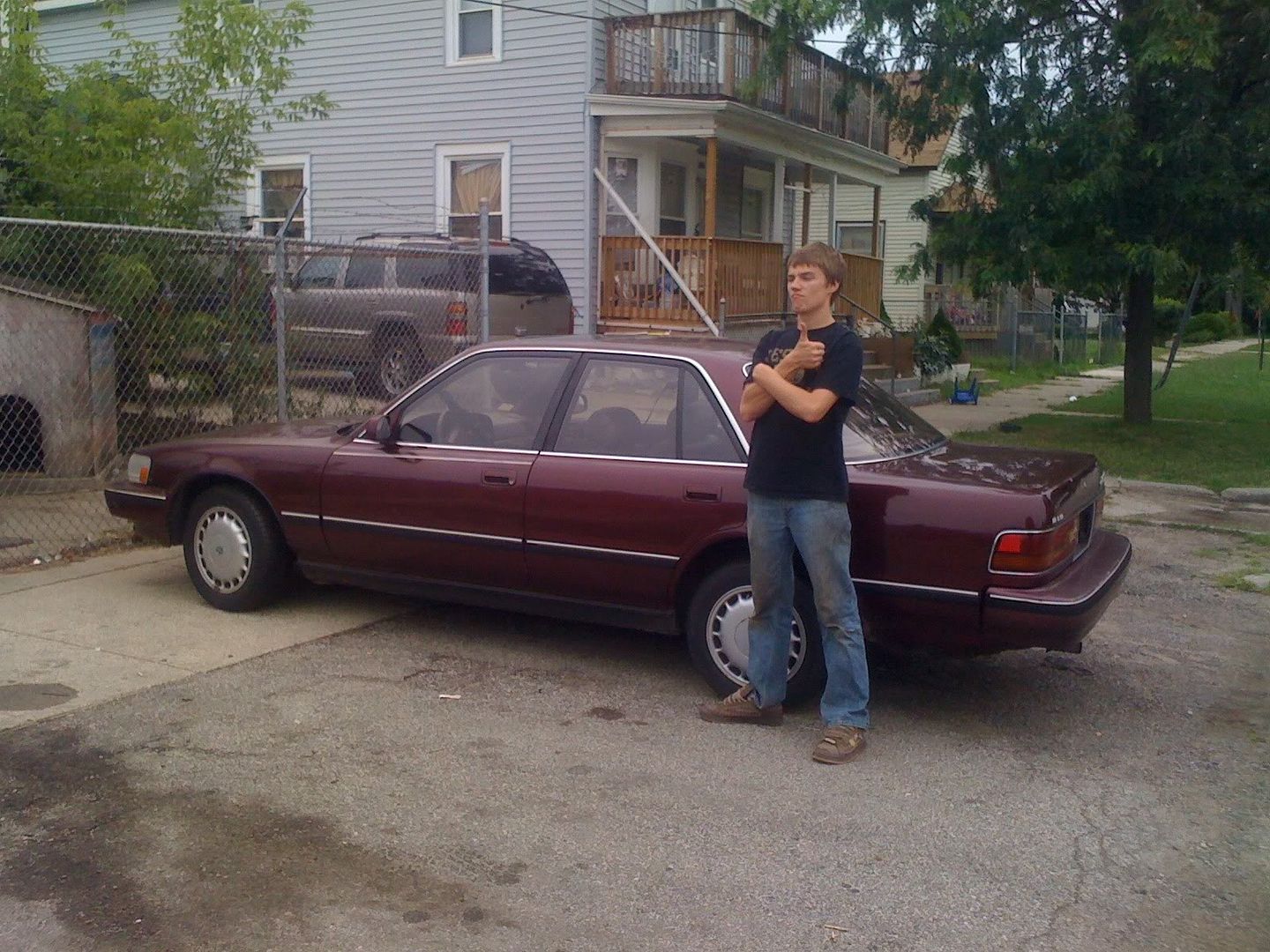 The tow rig: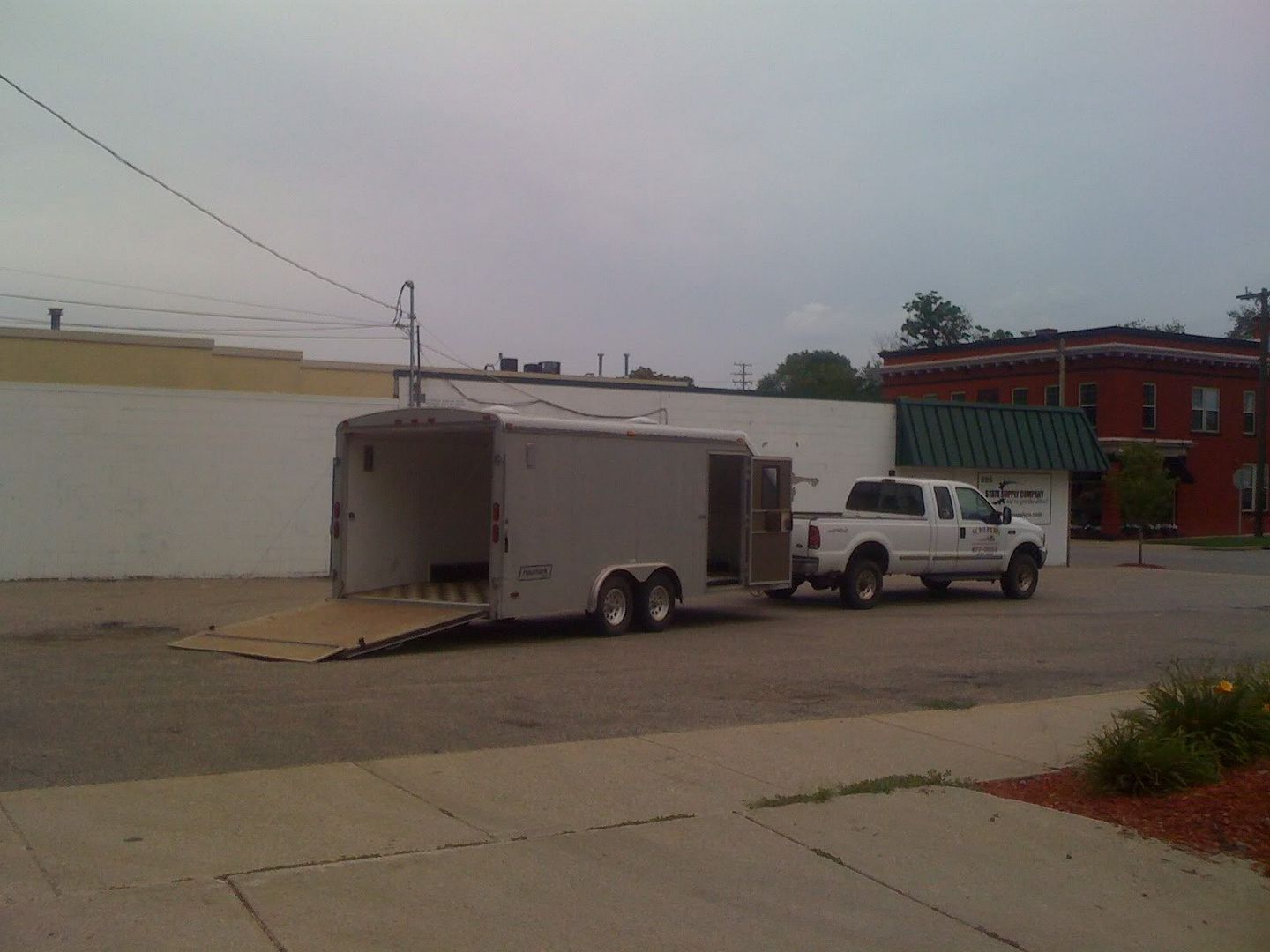 First night home: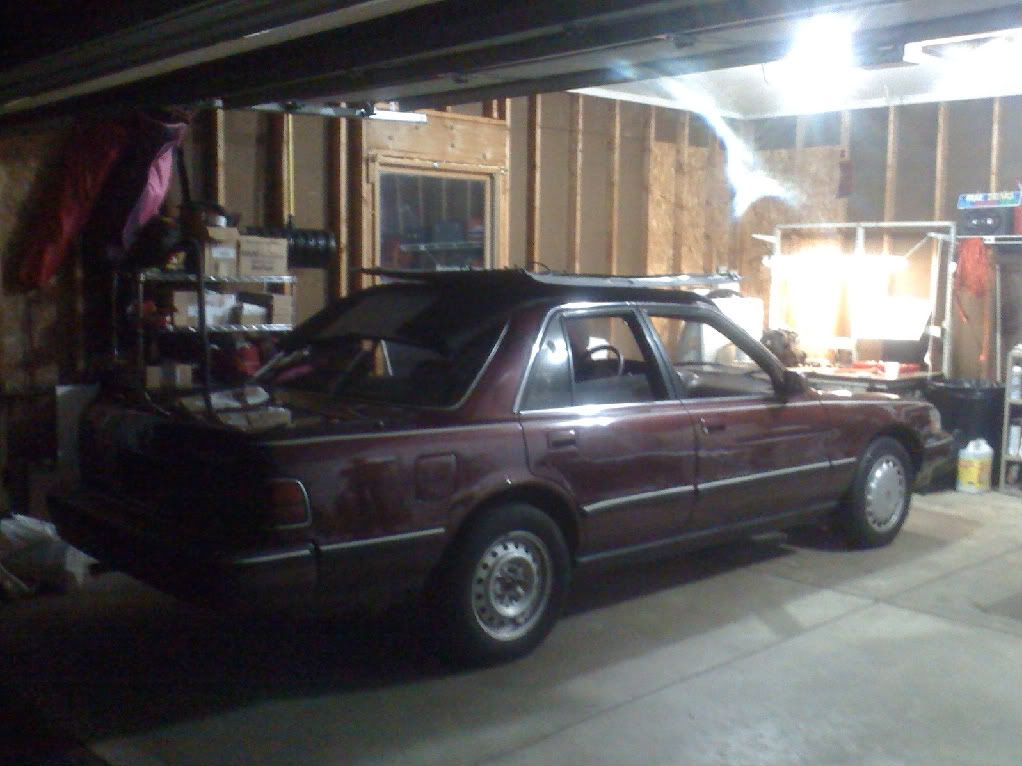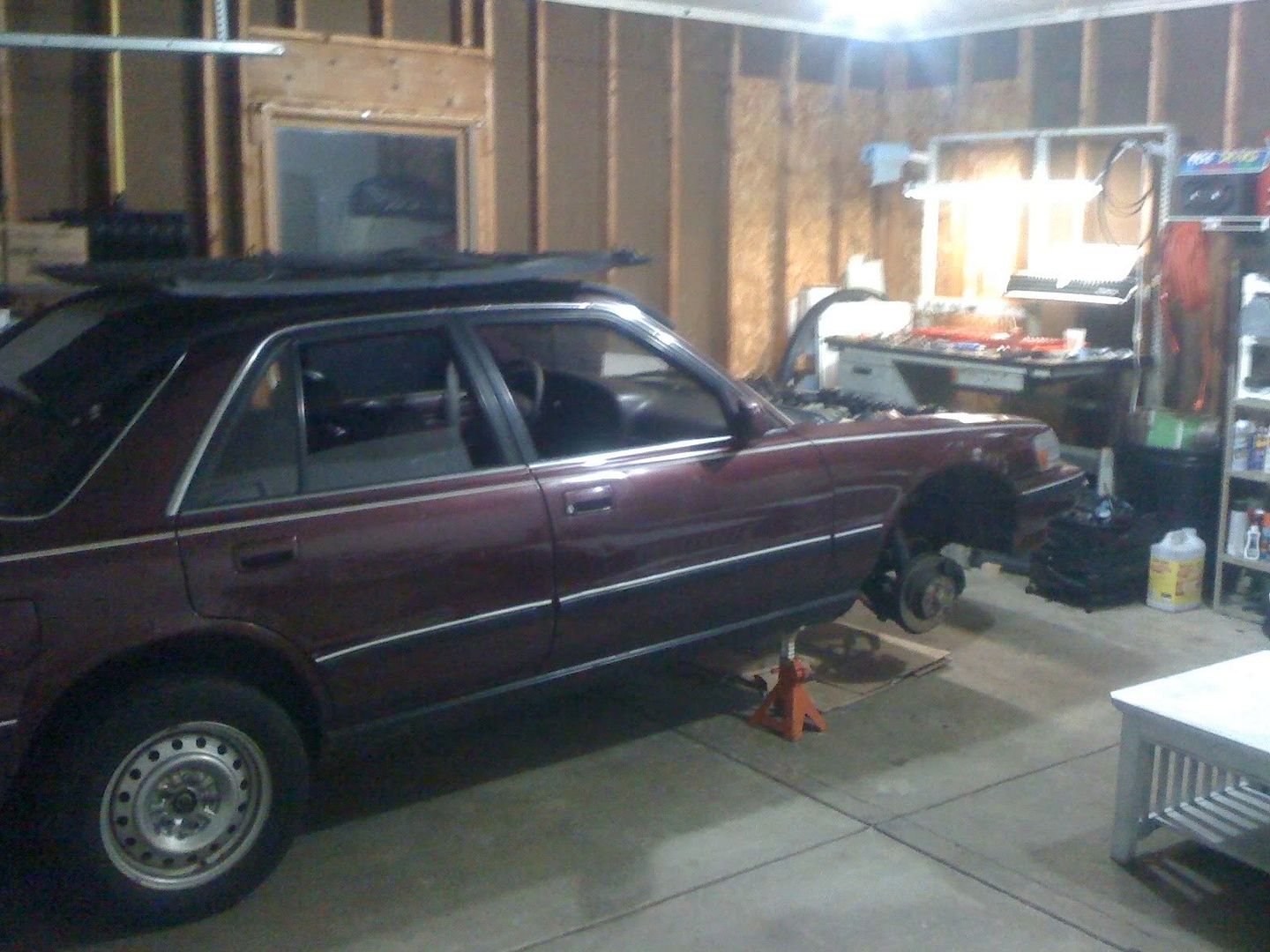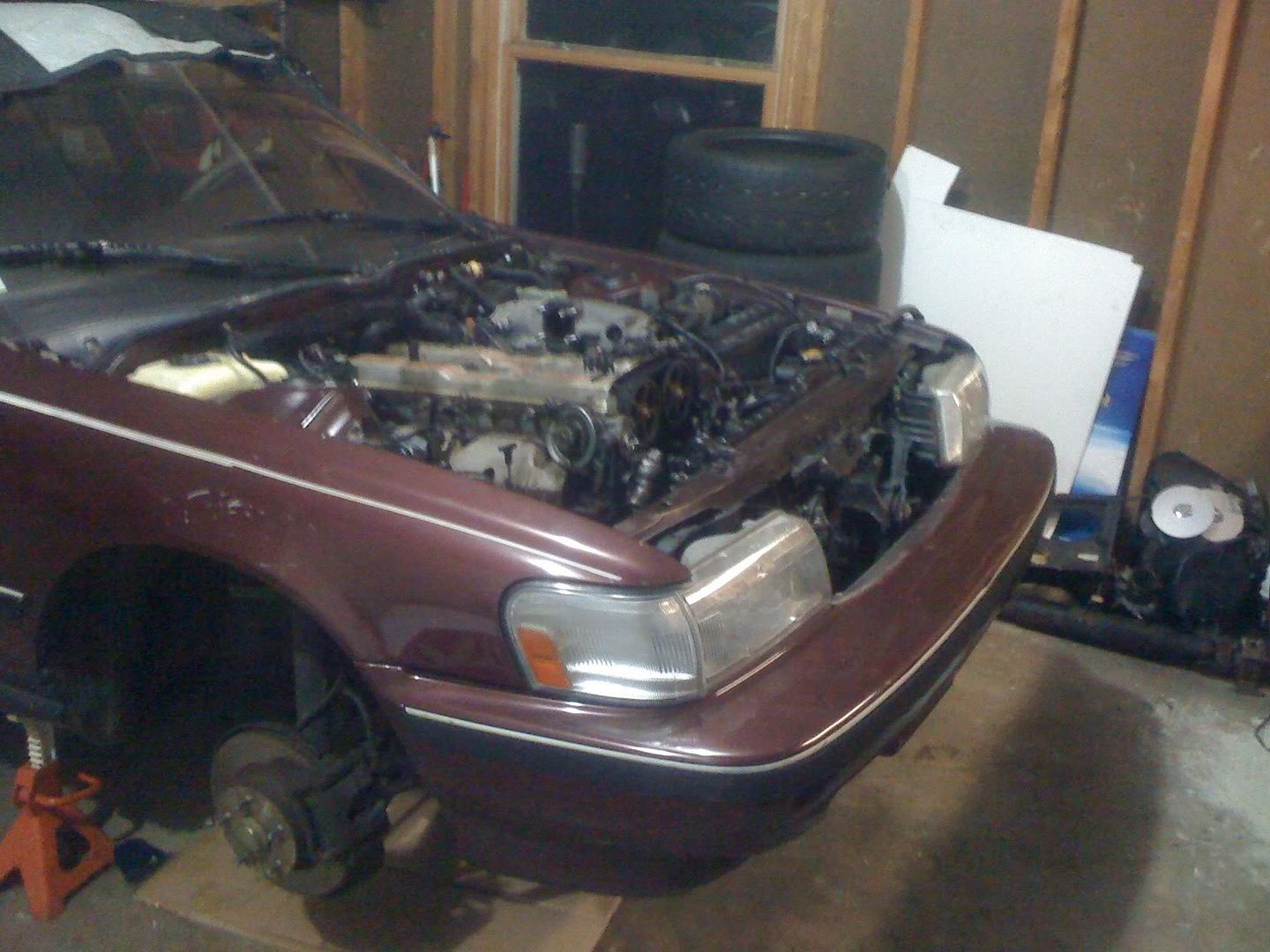 We got the intake and fan off and started working on pulling the intake manifold. Not to shabby for 2 hours of work on a car I've only ever seen once before and it didn't even have a 7M.
And now as of last night: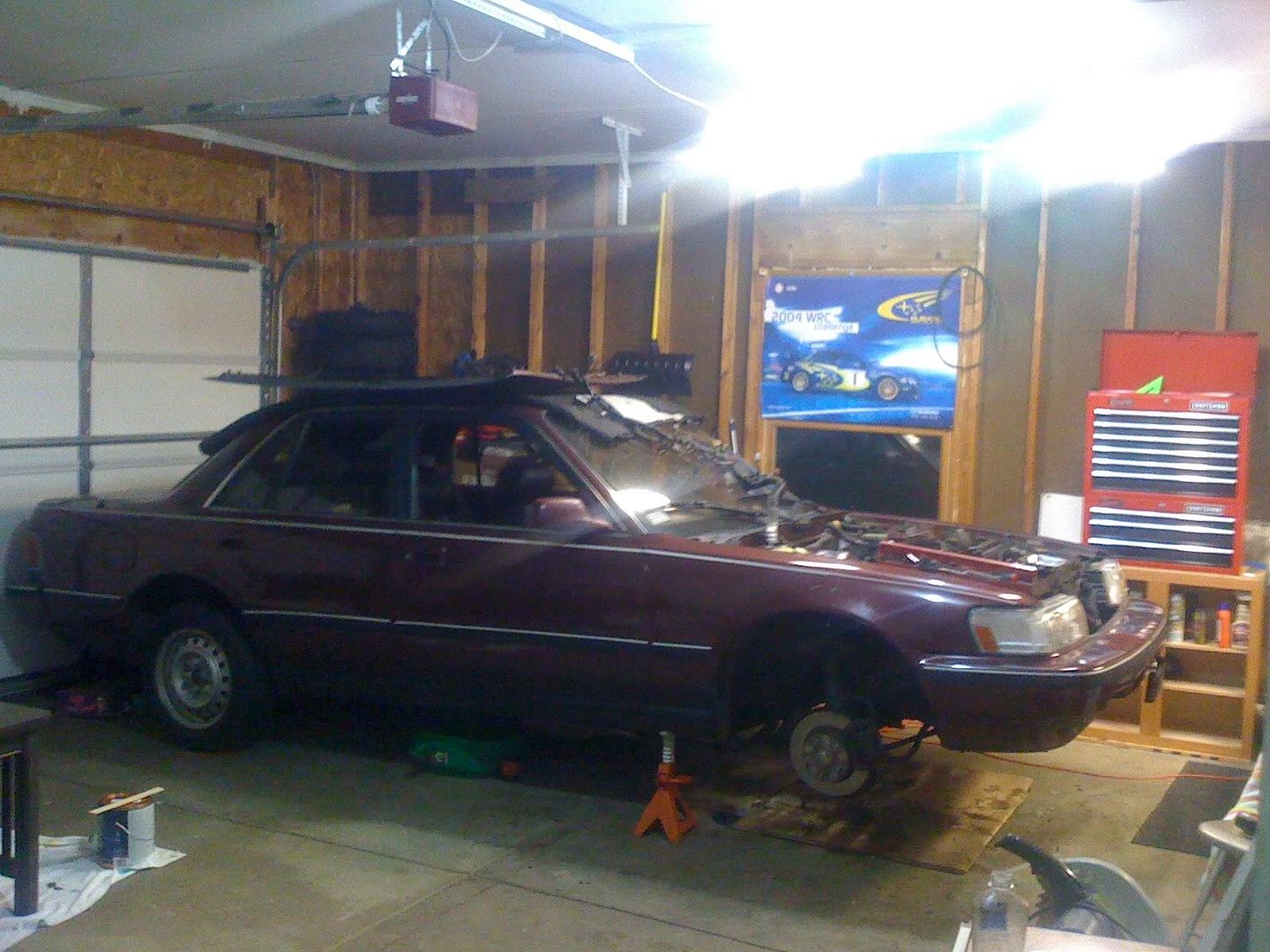 Pulled everything but the head studs. I didn't have a 10mm allen bit, otherwise it would have been off: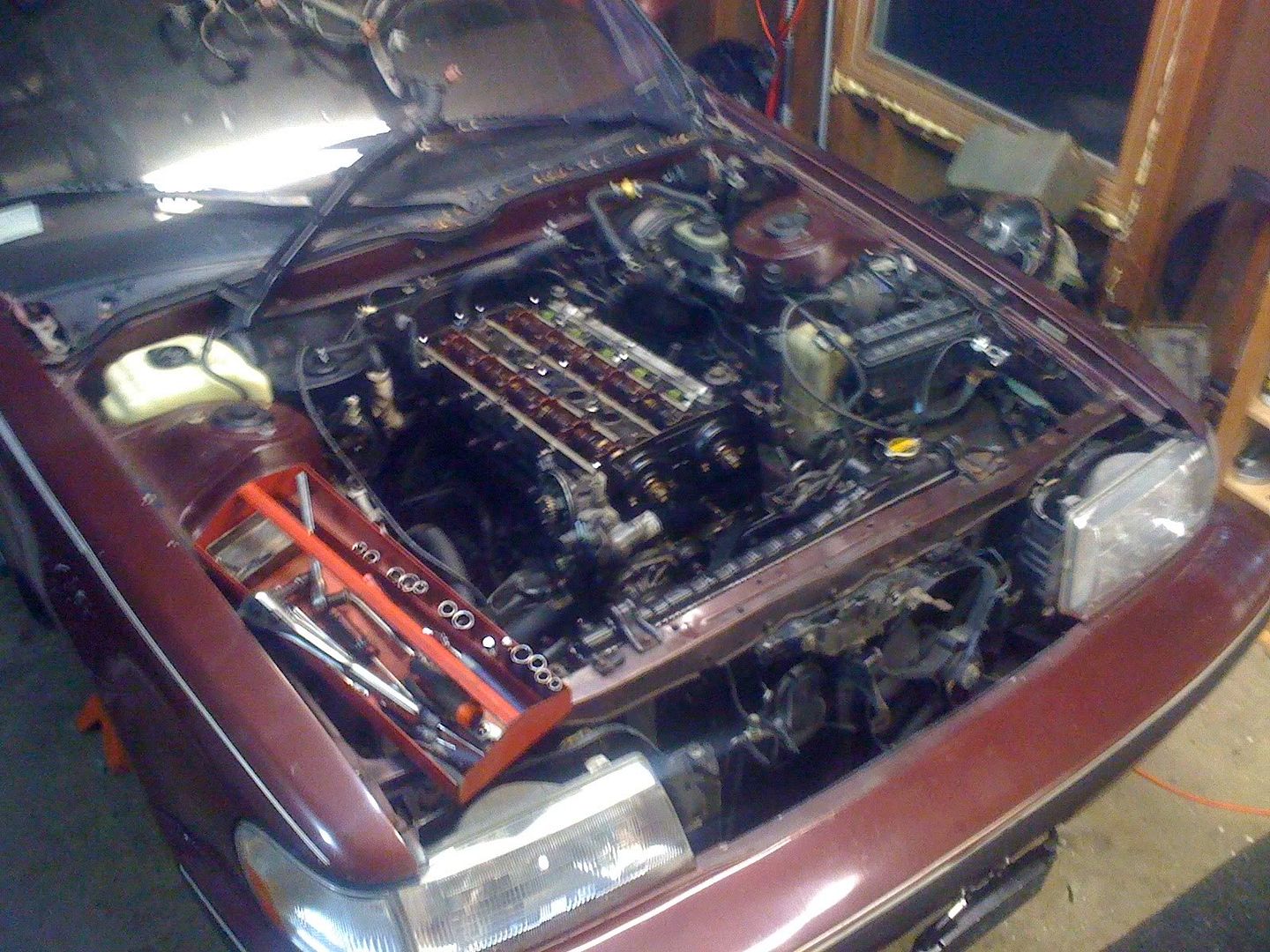 And finally my bitchin' height adjustable, stainless steel topped work bench complete with an easel and work light I got for free from my buddies work that was cleaning house and threw it out. Nothing was wrong with it except it "looked nasty & old" but otherwise still functioned just fine. It lowers down to about 3" and raises up to about chest height: