Hey guys,
So... I was going to wait to make a build thread until I had some more parts for this but oh well.  I need motivation anyway.  
Got this junk, wrecked cressida from one of SpookLovers buddys.  Dude crashed it and just kinda gave up on it.  Had smashed Chaser front end, cut springs, welded diff, stock 1JZ/R154 swap.  Hacked up everything, but it was cheap and ran surprisingly good.  My brother actually picked it up because he wanted the shifter enxtension trans and I bought the rest off of him.  
I had one a very long time ago and I didn't have the money to really build it then but I have always wanted to re do it..  Pretty pumped about this actually.  I like fixing up junk sometimes.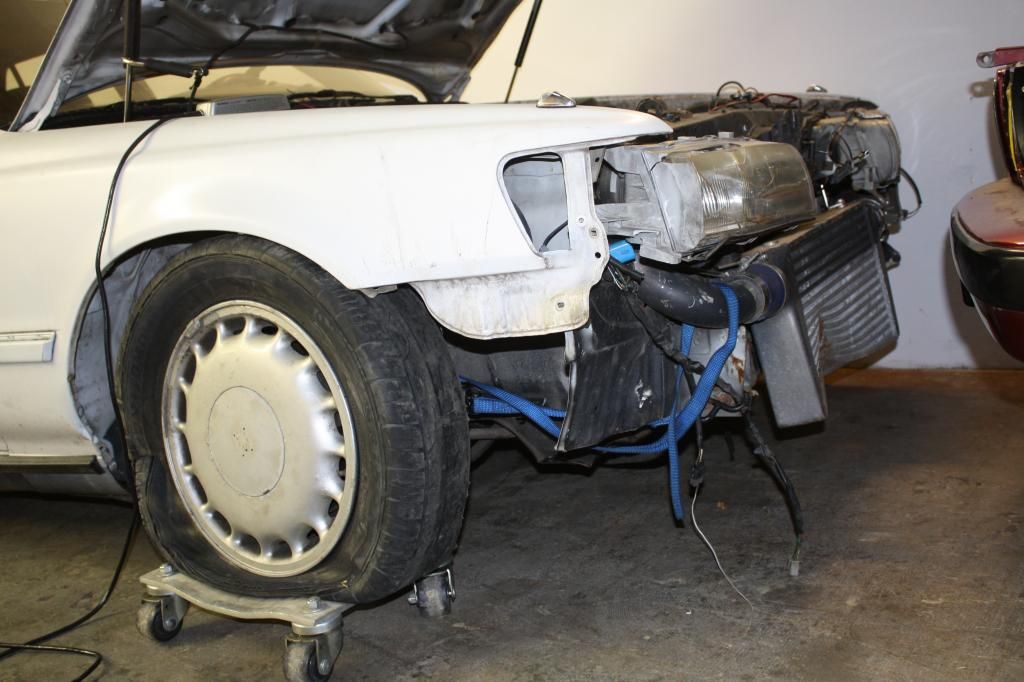 -  So I pulled the motor did some little stuff, painted the bay, made some engine mounts because the engine fit really far forward for some reason...  Did the whole X7 rack crap etc.  Slow process because I have 3 project cars and they make me poor.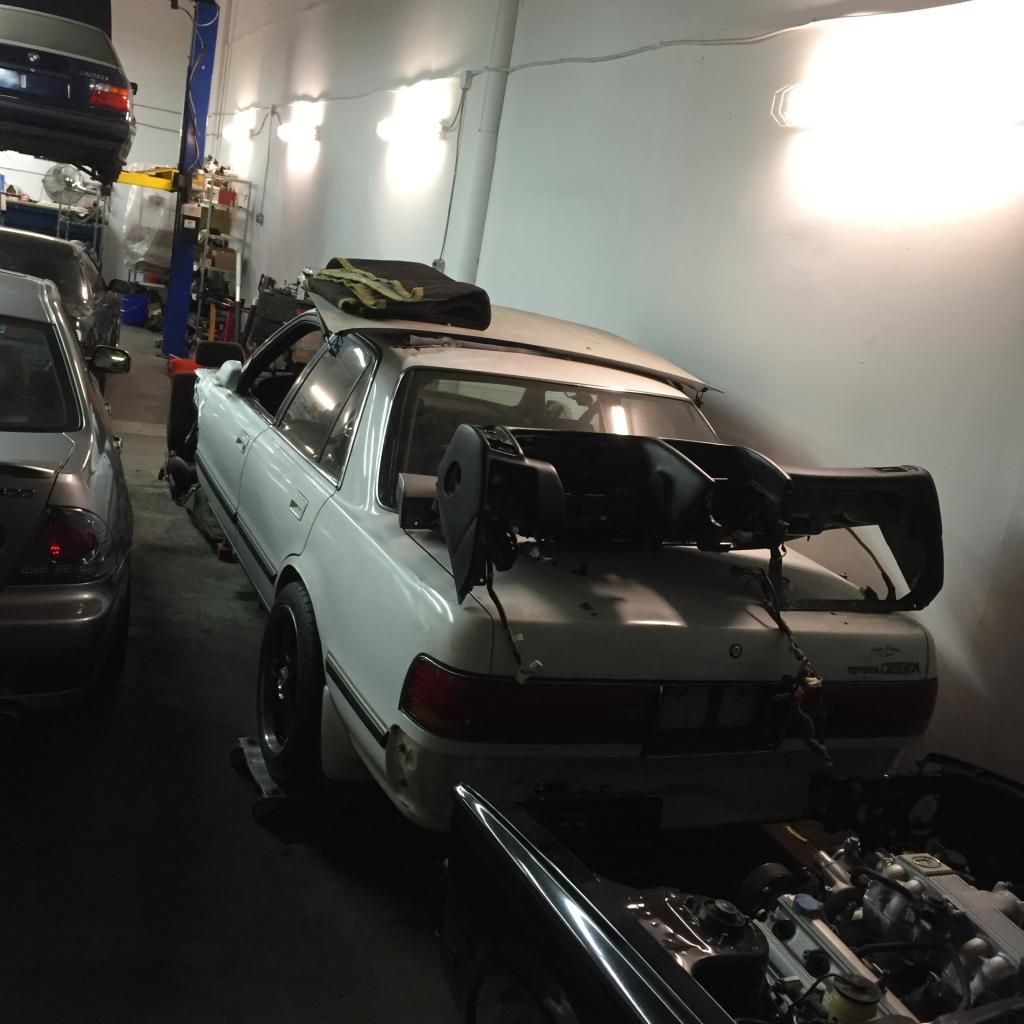 Got a $20 chinese steering wheel on black friday for $100...