sticky thread for xe10 fitment.
since 99% of IS300 wheel fitment is weak it is hard to find decent fitment info around the web.. there is no excuse for anything less than 8.5j on an IS300.
stock is 17x7 +50.
in the front, it looks like 18" wheels provide more inside clearance due to the shape of the upright dogleg.
with an 18, front has about 6.1" of inside clearance, rear is about 6.9"
with a 17 up front it looks like there is a little less inside clearance, probably like 5.8" (a 5.7 fits fine / 17x9 +30)
updated due to broken pics: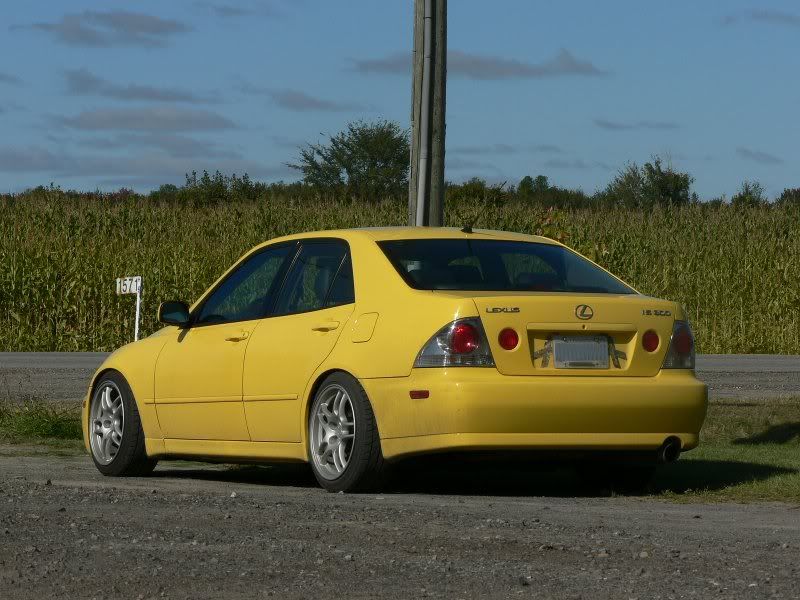 17x9j +30 R33 GTR. 215/45 with B&G S3 coils
car drives awesome at this height. lower than this, the car bottoms the front upper control arms even with hard springrates.