OK, so you buy fancy lateral arms for your X8 that have a hiem joint at the front.
So what about the rear bushing that goes in the upright ?
Well you can put another piece of 'better' ruber in there (poly).
But that still is not up to the same rigidity as the heim joint on the front.
Kind of a compramise, right ?
No more.......
Just stumbled onto this one.
The same Supra lower spherical bushing that I am using to replace the non-availabe Cressida bushing,
is a direct fit on the other hole !
No adaptor sleeve, just press the sucker in !
Exact same diameter & width.
$35 at the local Toyota dealer.
Press the old one out.
Note: You will need to remove the brale dust shield, or bend it out of the way.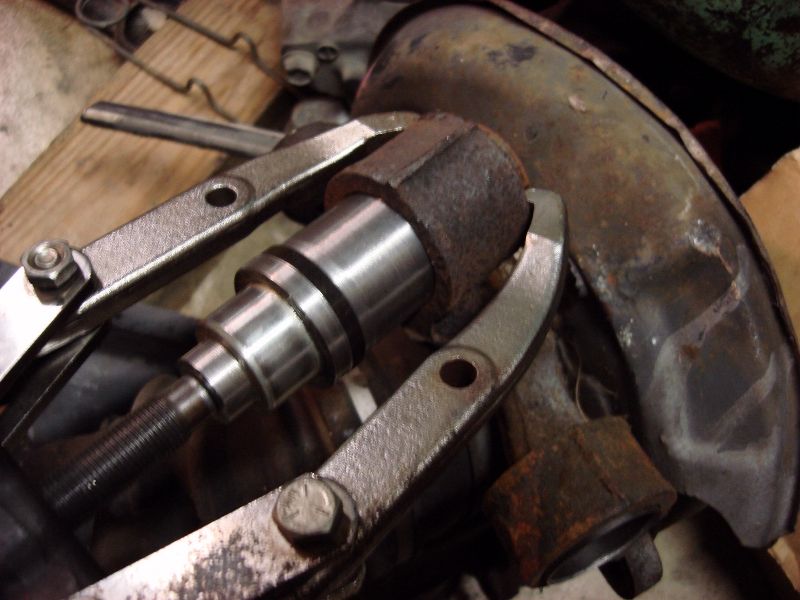 Supra bushing ready to go in: