Alright, so here it is. My zenki '91 x83 . I've been lurkin' on here for a long time now, and have been building it up properly. I already did an intro a long time ago and didn't want to waste anyone's life with a failure build thread until I had it running. So here she is.
I drove around looking like this for a while, took a trip across Canada, from Saskatoon,Sk, out to Vancouver, Victoria and Tofino, and back, on a 7m-ge. So I will leave that engine at that respect level. I sold it to a friend with a mk2 Supra.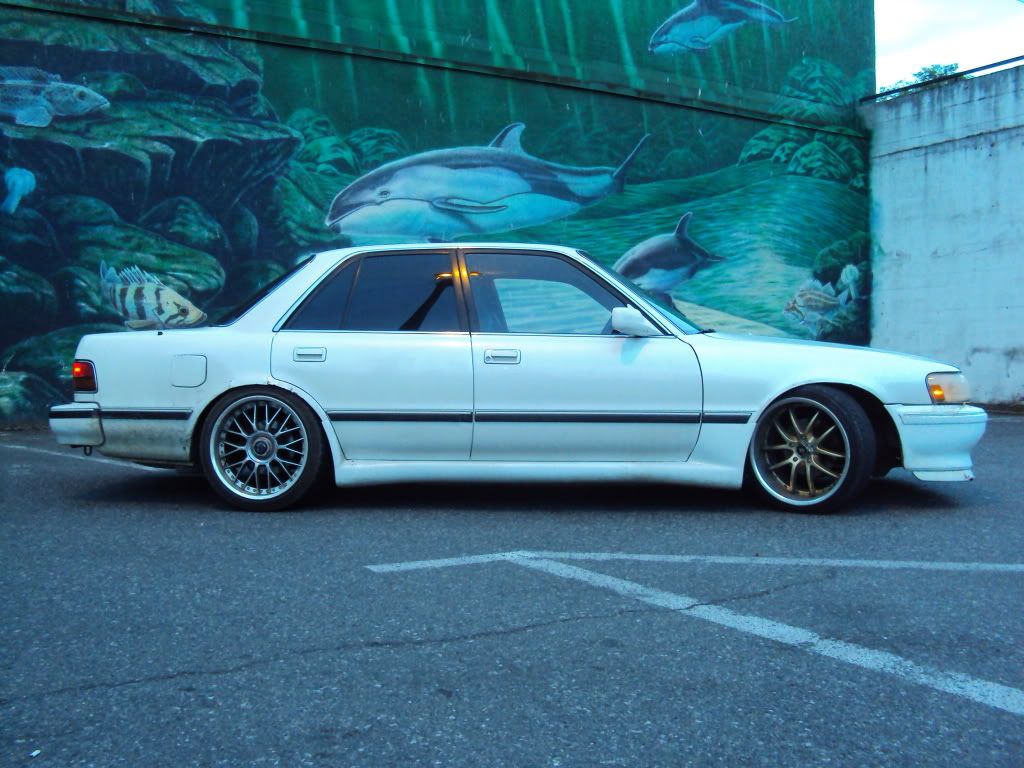 Styling in downtown Victoria.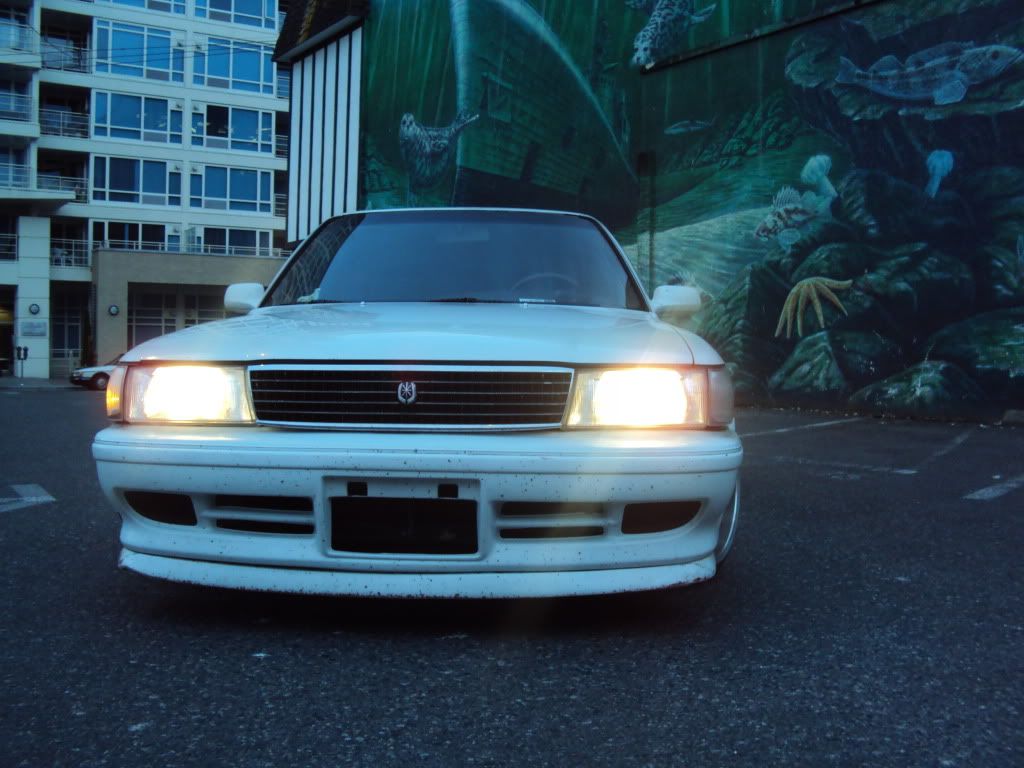 Work VS-SS up front 18x9.5 , 215/40R18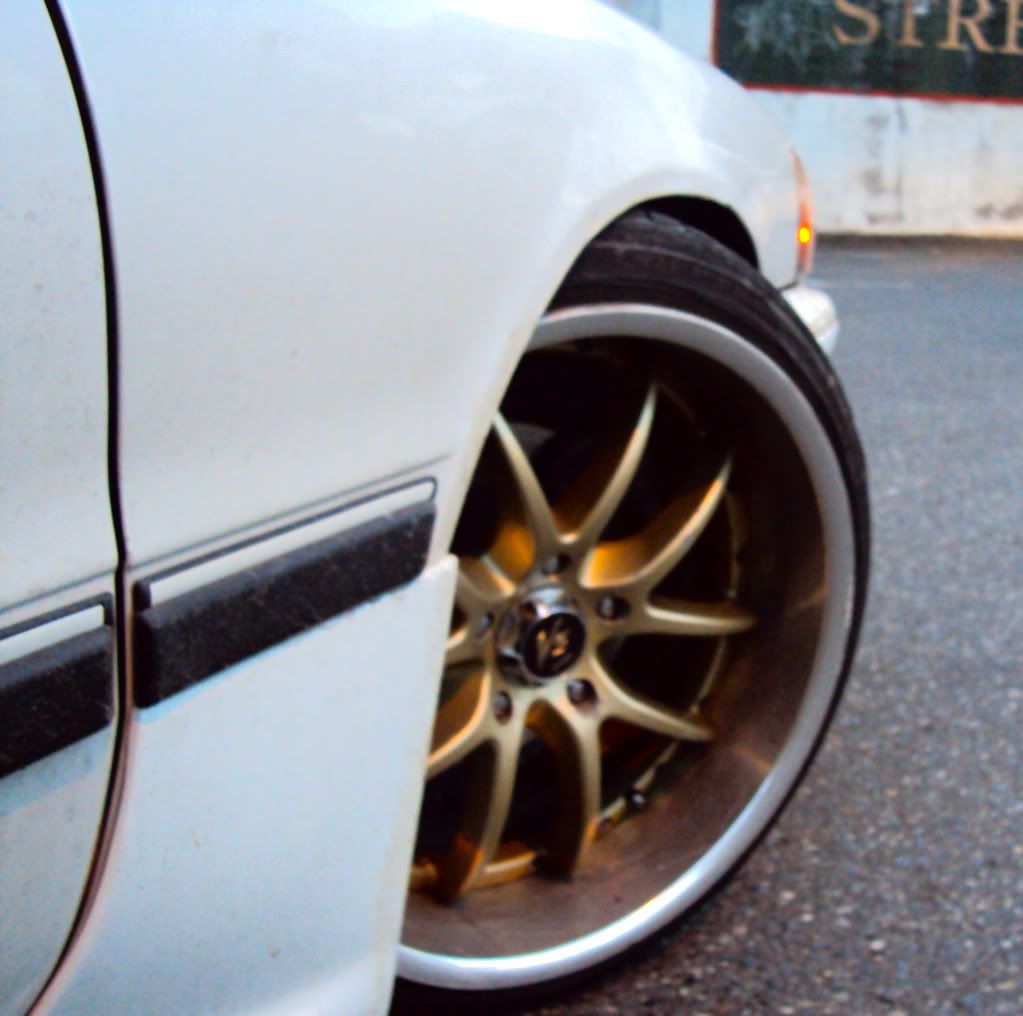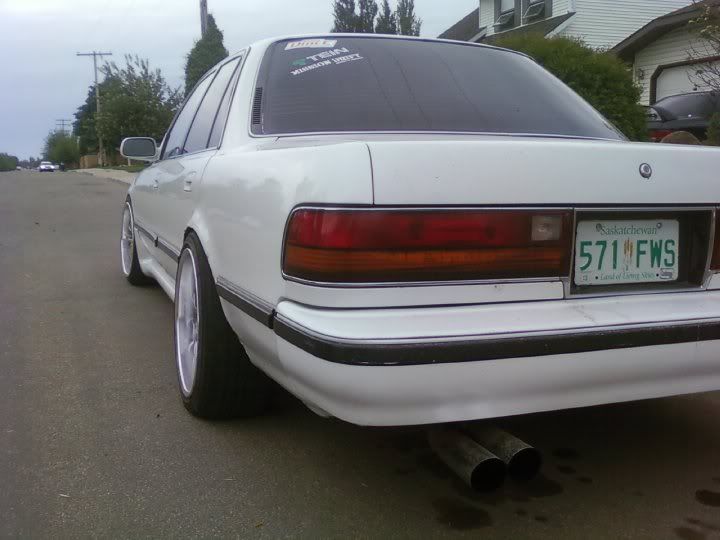 Then all of a sudden this..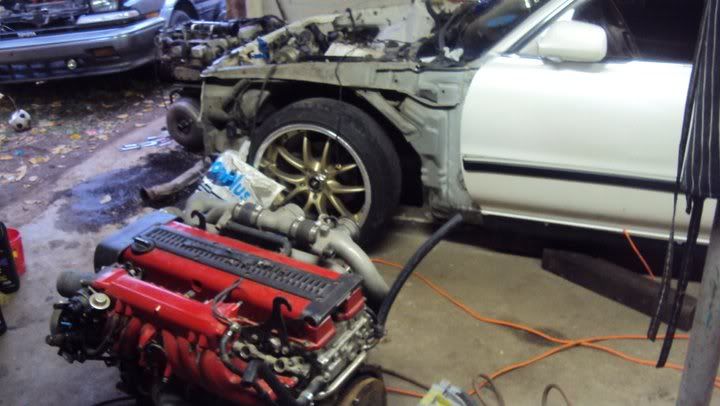 .. turned into this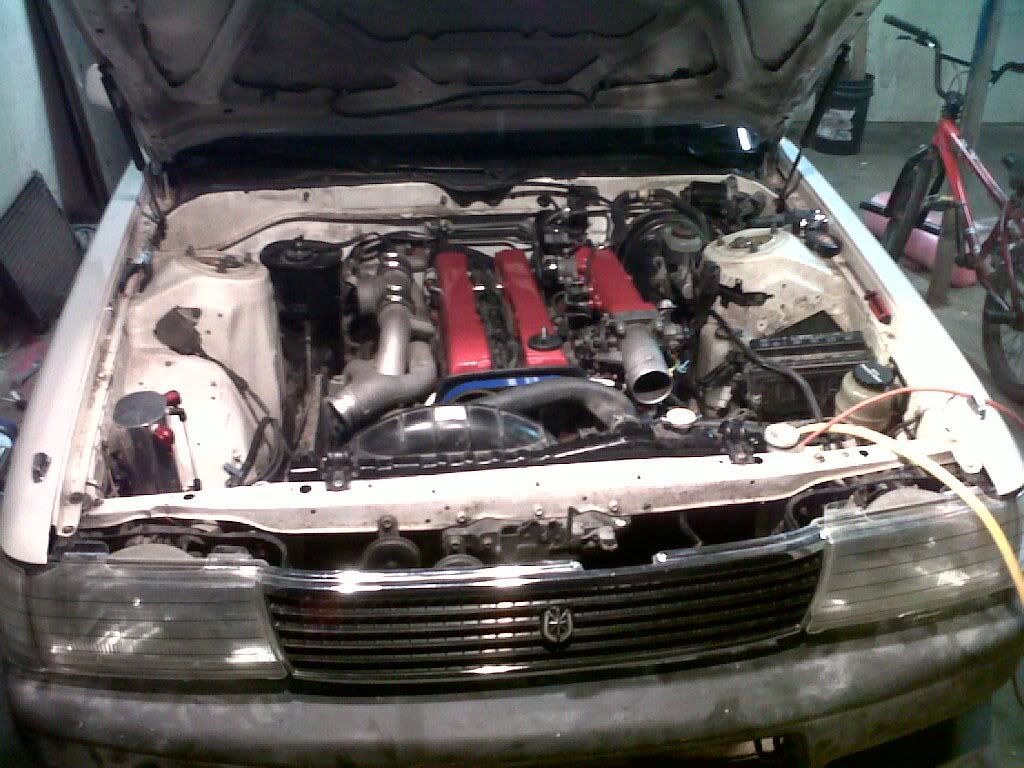 This is running by the way, Ill put up a video as soon as I upload it onto the computer. Yes those are actual x8 headlight covers from my minty blue parts car. Yeah I know the engine bay is a little dirty, but getting the car on the road is more important at this point.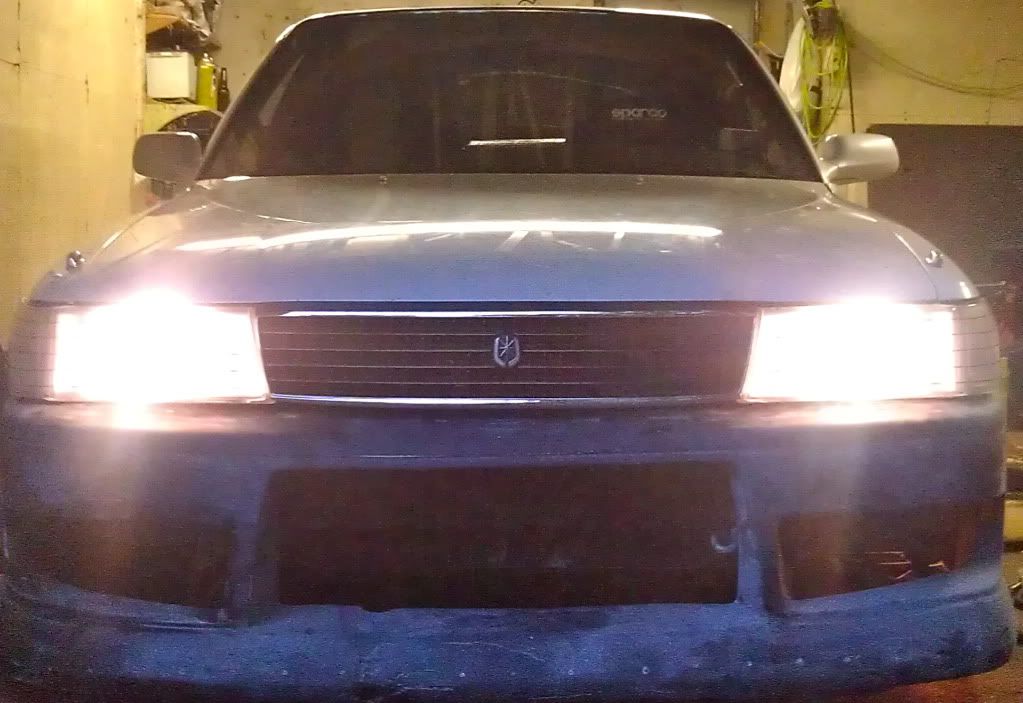 I mocked up my bn sports front to see how it fit over the modified x83 bumper frame. I still have bodywork and paint to do.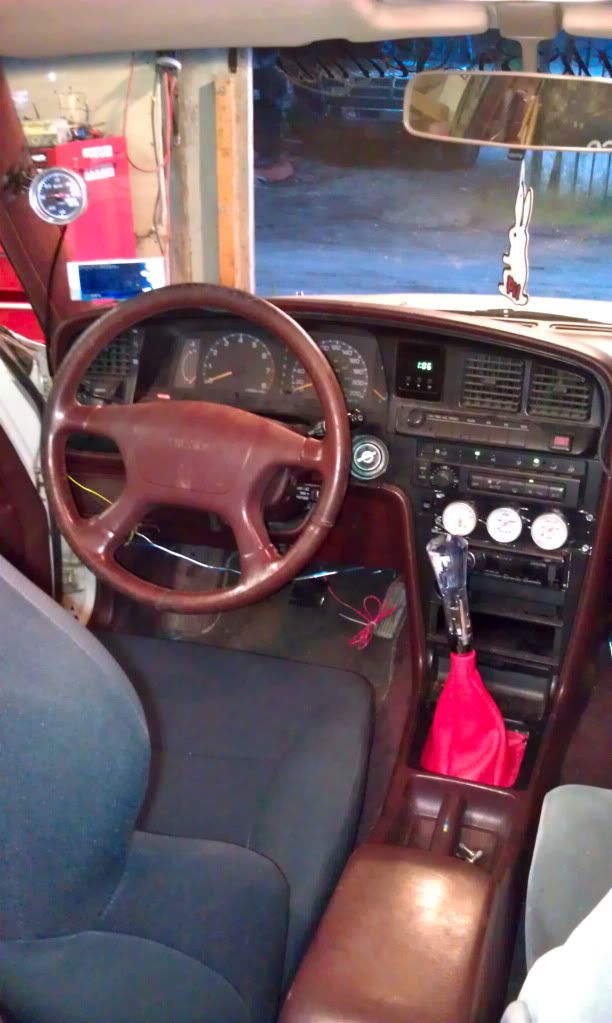 The tilted short shifter fits great, I know the red boot looks gross, but its just temporary. The w55 is300 should work fine until I go single. R154 is the way of the future. Guage mounting plate also temporary.
I have to give out some props to xcessive mfg for their perfect fitting seat bracket, engine brackets and mounts. Their stuff looks amazing and and works amazing. Also gotta thank Big Shooter for hooking me up with a schmorgasbord of parts on this car including wheels, tein coils to name a few. Also thanks to Jack and Alex for the BN aero.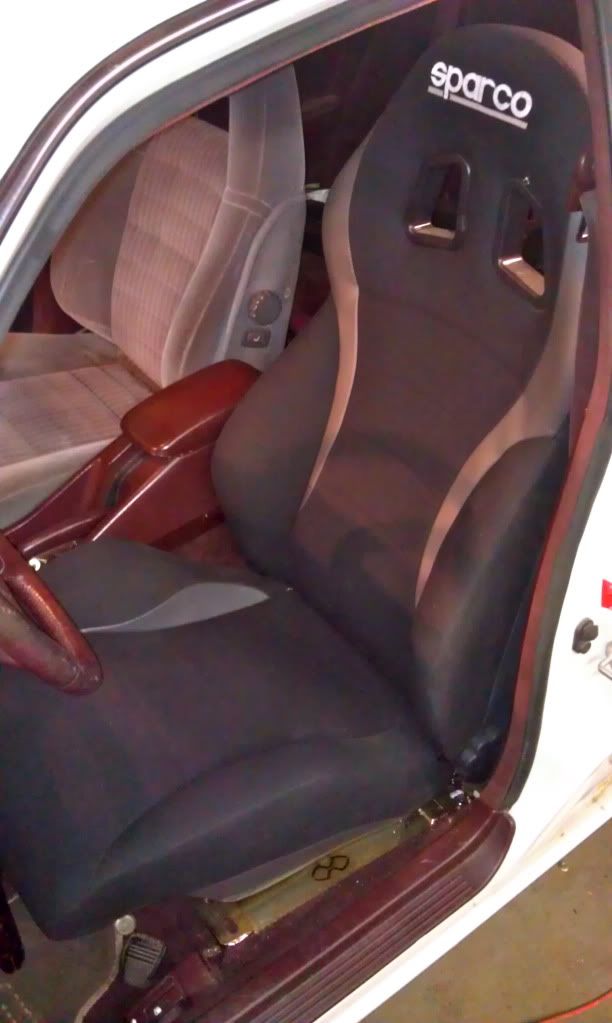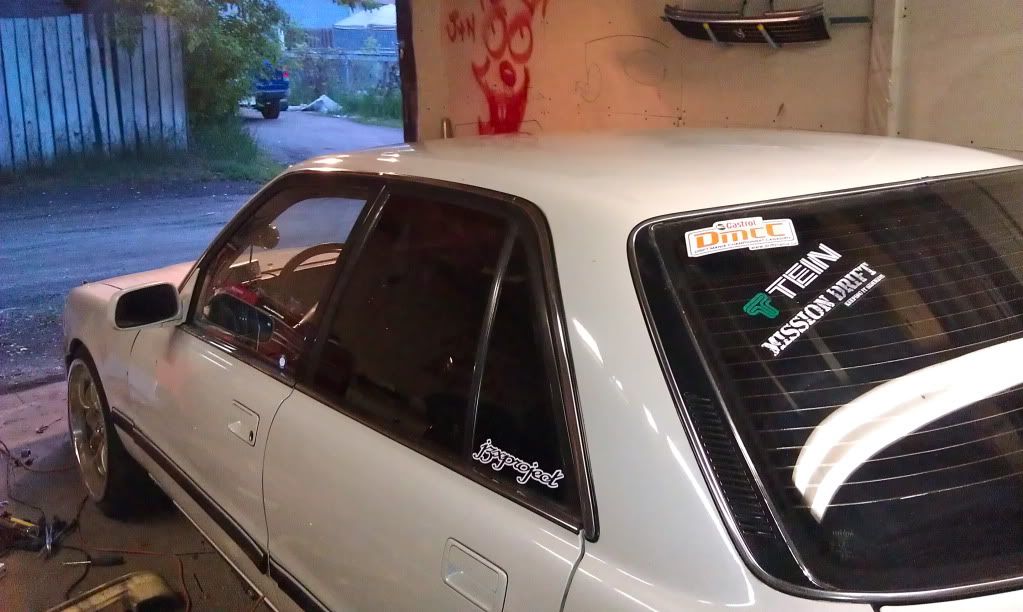 My doom pit. Pending custom 3 inch exhaust with dual tailpipe.
I gotta give credit to Guy 'Smiley' on my harness. Runs amazing on the x90 ecu. It was basically pnp except for T5 plug and very minor wiring jobs. Its amazing what him and Aphexero do to our falling apart 20+ year harnesses.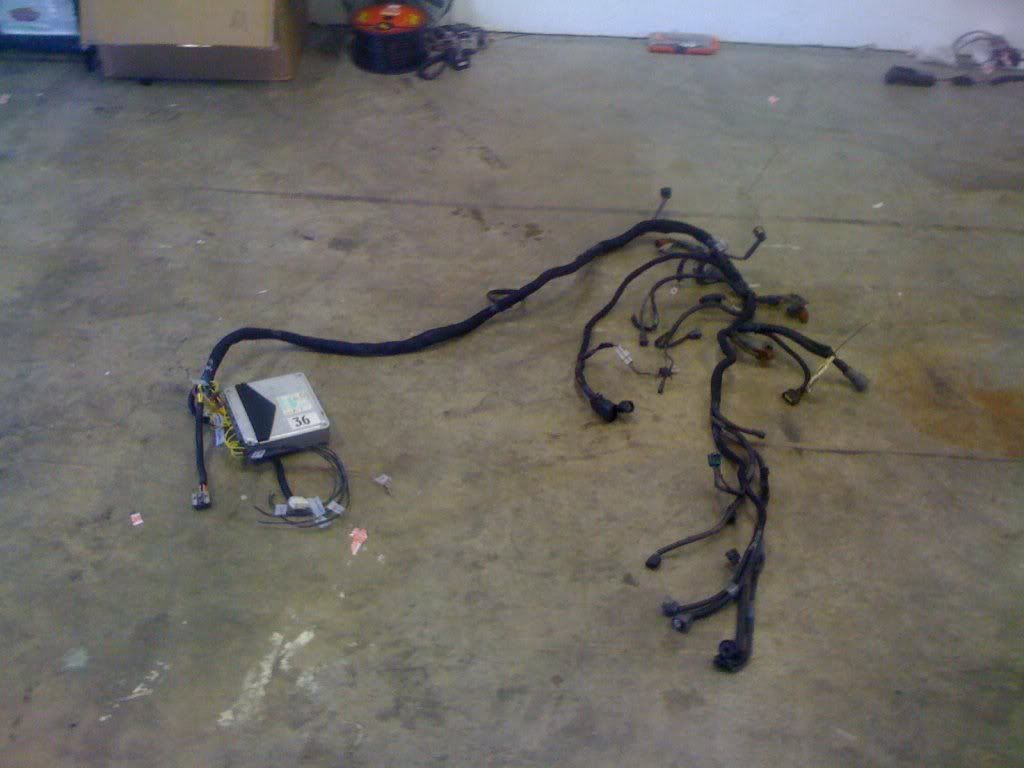 So at this point i'm waiting on a map sensor from Austrailia. I'm about to go and paint up my haggered garage walls and install my fmic. Then I have to switch my front halfshaft to an mx73 so the splines match the w55 and order a w55 clutch slave (as w58 is not compatible). After that get an electric fan, then I should be able to take it out for a test drive and work out the details. My plans for the near future is to install my HY35 holset with a driftmotion header and downpipe kit. Tune my safc, swap out the 440's for 550's, install BN side and rear skirts, and maybe next year a complete paint job and r154 swap.
Once all is said and done, I can utilize my extra two doors , the right way.