I had my car out and took it around the block for the first time since the swap and it was fuckin awesome. I still have a few loose ends to tidy up, but overall it's roadworthy. The car is actually reasonably quiet, which is nice. Boost comes on pretty quickly (no idea what RPM since I have no workin tach), even at part throttle but I didn't push it much all in my neighborhood.
Coilovers, bushings, and brakes are going to be the next big priorities considering it's all totally stock and 24 years old so it feels like I'm driving on marshmallows and pudding. mmm, pudding.
Anyway, I'm fuckin psyched to actually drive it.
Here are a couple more random pics.
Finished downpipe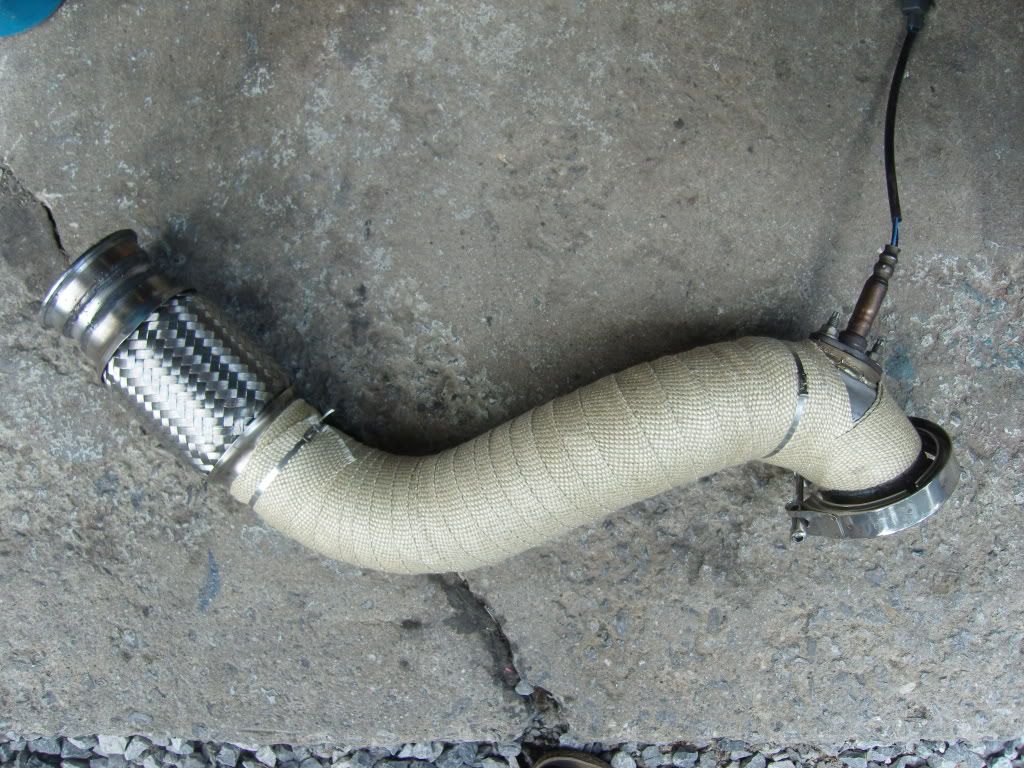 installed slash cut screamer and peek at the exhaust. fucker at the exhaust shop sold me some rusty 3" pipe but the price was right.